Fonna Forman
Professor of Political Science / Director, UCSD Center on Global Justice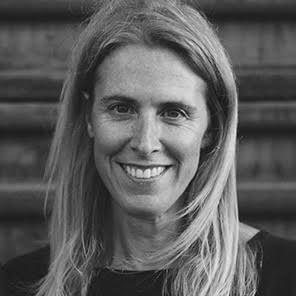 Profile
Education & Research
Profile

Fonna Forman (JD, PhD Chicago) is a Professor of Political Science and Founding
Director of the Center on Global Justice at the University of California, San Diego. She is known internationally for her revisionist research on Adam Smith, recuperating the ethical and public dimensions of his thought. Since 2009 she has served as Editor of the Adam Smith Review, the premier international journal of Smith's thought.

Forman's research engages the intersection of ethics, public culture, urban policy and the city – with a special focus on climate justice, border ethics and equitable urbanization. Current research includes a book project on "cross-border citizenship", a study of Adam Smith's diverse legacies in twentieth-century Latin American development, and various projects on climate justice, including an NSF-funded investigation of climate risk and vulnerability in California's underserved communities.

Blurring conventional boundaries between theory and practice, and merging the fields of political theory and urbanism, urban policy and architecture, visual arts and public culture, Forman partners closely with UCSD Visual Arts Professor, Teddy Cruz, leading a variety of urban research agendas and civic/public interventions in the San Diego-Tijuana border region and beyond. From 2012-14 they served as special advisors
on civic and urban initiatives for the City of San Diego and led the development of its Civic Innovation Lab. Together they lead the UCSD Community Stations, a network of field stations across the border region, designed for engaged research and teaching on poverty and social equity, funded by the Mellon Foundation, the late UC Regent Richard C. Blum, ArtPlace America and many others.

Their work has been profiled widely in important publications including The New York Times, The Washington Post, Next City (The Atlantic), Domus, and ArtForum, and exhibited in prestigious cultural venues across the world, including the Museum of Modern Art, New York; the Yerba Buena Center for the Arts, San Francisco; the Cooper Hewitt National Design Museum, New York; Das Haus der Kulturen der Welt, Berlin; M+ Hong Kong; and the Venice Architectural Biennale. Their work is part of the permanent collection of the Museum of Modern Art.

In recent years, Forman has also partnered closely with renowned UCSD-Scripps atmospheric scientist Veerabhadran "Ram" Ramanathan on a variety of projects on climate disruption, and the disproportionate impacts on vulnerable populations, including two papers on "climate migration" and 'climate justice' for the Pontifical Academy of Sciences and Social Sciences; and several international and California-based task forces on climate change solutions. In 2017, Forman presented her research at the Vatican summit, Climate Change, and Health. She was Vice-Chair of the influential 2015 University of California Bending the Curve report on climate change solutions. She and Ramanathan piloted the Bending the Curve as a system-wide University of California undergraduate course, which is now taught on all 10 campuses of the University of California, as well as universities across the US and the world, including a forthcoming Spanish language version at UNAM (Mexico City).



In 2021, Forman was appointed by the University of California President Michael Drake to co-chair the UC Global Climate Leadership Council, which advises his office on climate and sustainability policy, research and education. Forman is an advocate for grounded political theory, engaged social science, and deepened university-community research partnerships. From 2014-2018, she was appointed by British PM Gordon Brown to serve on the Global Citizenship Commission, advising UN policy on human rights in the 21st century. At UC San Diego, she is affiliated with the Urban Studies and Planning Department, the Center for Energy Research, the Deep Decarbonization Initiative, and the Border Solutions Alliance. She serves on dozens of advisory boards across the University of California and the UCSD campus.
Education & Research
Ph.D. University of Chicago 2001
Political Theory