Law and Politics
Krinsk-Houston Law & Politics Initiative
The UC San Diego Krinsk-Houston Law & Politics Initiative creates a premier pre-law experience that matches the ambitions and talents of UC San Diego's students. This experience includes student instruction, a partnership with the University of San Diego School of Law, and rich community engagement.

The Initiative brings law school faculty, practicing attorneys, and judges into the classroom to teach classes that give students the skills that they need to succeed both in law school and in legal careers, and the exposure to succeed in related professions.

The Initiative also provides students, regardless of their financial need, with support to take part in internships, in Washington, DC, Sacramento, and San Diego. 

The partners who created the Krinsk-Houston Law and Politics Initiative:  Stephen C. Ferruolo, Dean of USD Law School; Lynn Schenk, former House Representative; Jeffrey Krinsk, UC San Diego donor; and Thad Kousser, Chair of UC San Diego Department of Political Science (not pictured: Alan Houston, Professor Emeritus of Political Science).
History
The Initiative is co-named after legal pioneer Jeffrey Krinsk and UC San Diego Political Science Professor Emeritus Alan Houston. 
Jeffrey is CEO and co-founder of Finkelstein & Krinsk, LLP, a San Diego-based class action law firm. Jeffrey was formerly COO of Hang Ten International, President at Guess? Inc. of Los Angeles, and Chairman and CEO of Fabulous Inns of America. Originally from Boston, Jeffrey graduated from Hobart and William Smith College and later earned a J.D. from Boston University Law School. Jeffrey is a former trustee of the UC San Diego Foundation and his wife, Marcy Krinsk, is a Member of the Board of Trustees at the UC Press Foundation. Jeffrey and Marcy generously provided visionary philanthropic support to start this initiative.
Alan Houston, an internationally recognized scholar of early-modern British and American political thought, is the Director of Academic Strategic Initiatives at UC San Diego and a Professor Emeritus who served the Department of Political Science for 28 years. Alan also served as an Interim Vice Chancellor for Student Affairs and Provost of Eleanor Roosevelt College. Alan has been committed to undergraduate education throughout his entire career and was instrumental in designing and teaching many of the early law classes that inspired the work in the Krinsk-Houston Law & Politics Initiative.
Director
Director, Matthew Bergman Ph.D.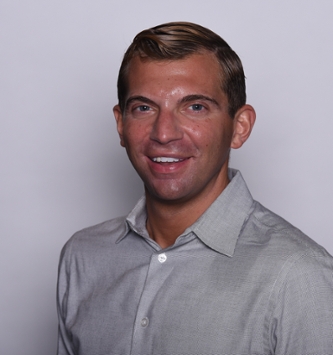 I am pleased to serve as the founding Director of the Krinsk-Houston Law and Politic Initiative and excited for the opportunity to work closely with UCSD students and organizations helping them gain firsthand experiences and exposure to opportunities that will help them pursue careers in law and related professions.  Working with USD Law School, I designed our Moot Court Appellate Argument course. The following year I started the Legal Reasoning course to allow students to explore their particular interests in law. Both courses include heavy alumni involvement whereby they discuss their experiences with pre-law students and advise them on student research. In my role as director, I serve as a liaison between students, the Department of Political Science, the development office, USD faculty, and alumni.  If you have any questions regarding our course offerings, pre-law events, or becoming one the Initiatives' affiliates or volunteers, feel free to contact me. 
-Matthew
Dr. Matthew E Bergman has been teaching at UC San Diego since 2012. He has worked with both the Political Science and Urban Studies departments with a focus on undergraduate research.  He received his PhD from UC San Diego in Political Science.