International Relations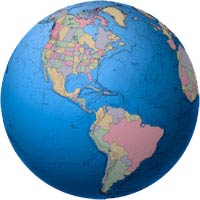 International Relations at UCSD is more than the study of politics across national boundaries. Our graduate students are trained to understand the close links between international and domestic politics, and between politics and economics. International security and political economy are our particular strengths. From the causes of war to the determinants of foreign economic policy, our program emphasizes cutting-edge theory, methodology, and the development of advanced research skills.
The Department of Political Science and the Graduate School of Global Policy and Strategy (GPS) are home to 19 faculty members who teach and conduct research in international relations. This is one of the largest concentrations of international relations faculty in the world, which means that students receive a great deal of individual attention and ample opportunities for collaboration.  We also offer an exciting mix of highly distinguished senior scholars and talented junior faculty researching a wide range of substantive topics using a variety of methods (formal, quantitative, qualitative, experimental). A majority of the faculty is also engaged in field work and interviews. 

The international relations curriculum at UCSD is rich and diverse, as befitting a department of this size and stature. We offer a unique set of key courses in international relations that students can augment with additional seminars on special topics: Quantitative Approaches, Formal Theory, International Political Economy, and Modern Diplomatic History (see Field Requirements for more detail). This set reflects our view that only robust grounding in both theoretical tools and substantive knowledge can produce great researchers.
Focus Areas in International Relations
International organizations
International political economy
International security
International Relations Faculty
John Ahlquist, Associate Professor, IPE/CPE, redistribution, labor, applied statistics
J. Lawrence Broz, Professor, Political Science. PhD, University of California, Los Angeles. IPE: central banking, exchange rates, international financial institutions, climate change
Peter Cowhey, Professor and Dean,GPS. PhD, UC Berkeley. IPE: international telecommunications and information policy, internet governance, trade policy
Erik A. Gartzke, Professor, Political Science. PhD, University of Iowa. International security: war, international institutions, nuclear proliferation, alliances, development
Peter A. Gourevitch, Emeritus Professor. PhD, Harvard University. IPE: corporate governance and corporate social responsibility, economic policy
Emilie Hafner-Burton, Professor, GPS and Political Science. International organizations: international law, IPE, human rights, trade, elections, social networks, regulation
Stephan Haggard, Distinguished Professor, GPS and Political Science, Adjunct Professor. PhD,UC Berkeley. IPE: developing countries, security in Northeast Asia, political economy of reform
Michael Joseph, Assistant Professor, Political Science. PhD, George Washington University. International relations.
David A. Lake, Distinguished Professor, Political Science. PhD, Cornell University. International relations: IPE, global governance, international security, American foreign policy
David R. Mares, Distinguished Professor, Political Science. PhD, Harvard University. International relations: IPE, international drug trade, international energy, Latin American relations
Megumi Naoi, Associate Professor, Political Science. Ph.D. Columbia University. IPE: globalization and trade, East Asia
Lauren Prather, Assistant Professor, Global Policy & Strategy, Ph.D., Political Science, Stanford University, domestic determinants of foreign policy, U.S. foreign policy, Middle East politics, and experimental methods
Philip G. Roeder, Professor, Political Science. Ph.D., Harvard University. International relations: nation-states, secessionism, political institutions
Christina J. Schneider, Professor, Political Science. PhD, University of Konstanz. International organizations: IPE, European Union, distributional conflicts
Weiyi Shi, Assistant Professor, Global Policy & Strategy, Ph.D., Political Science, UC San Diego, political economy of China's outward direct investment
Branislav L. Slantchev, Professor, Political Science. PhD, University of Rochester. International security: war and war termination, military coercion, interwar negotiations, game theory
David Victor, Professor, GPS. IPE: international regulatory regimes, energy and environmental policy, experimental
Barbara F. Walter, Professor, GPS; Adjunct Professor, Political Science. PhD, University of Chicago. International security: internal wars, bargaining, and cooperation, terrorism
Tom K. Wong, Associate Professor. PhD, UC Riverside. Immigration politics and policy, border controls, immigrant political behavior, global governance of refugees, human rights of migrants