Global Concentration in Political Science
The Global Concentration in Political Science capitalizes on students' study abroad experience, language skills, and UCSD global content courses. This is NOT a major in Political Science, but rather a concentration that any political science major may formally declare once all of the requirements have been met. This is a transcripted concentration, meaning it will reflect on your transcript, but not on your final diploma. You must notify the department that you wish to declare this concentration via the Virtual Advising Center http://vac.ucsd.edu or walk-in advising (no e-mails or telephone calls) so that your degree audit may be updated.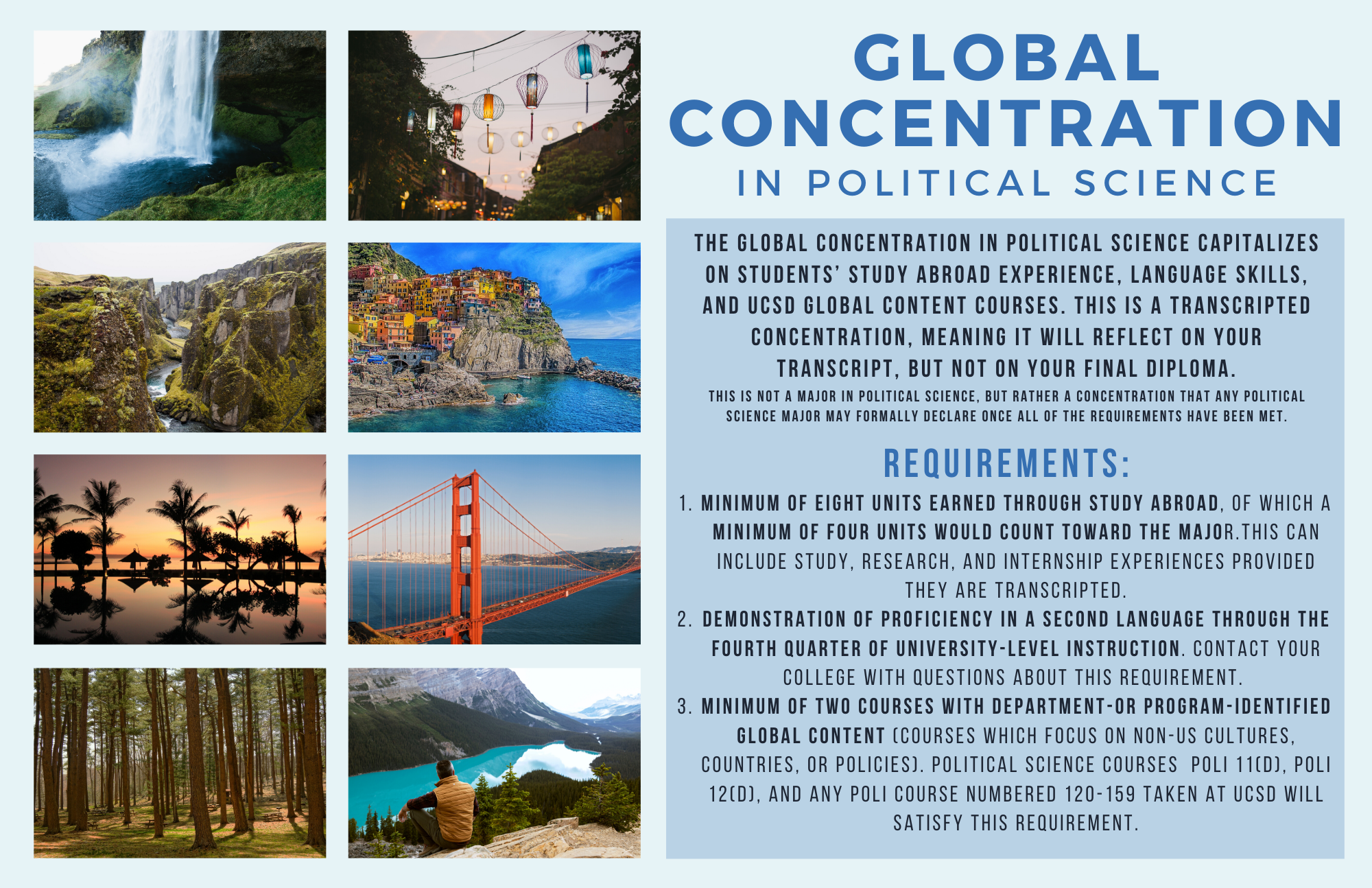 A minimum of eight units earned through study abroad, of which a minimum of four units would count toward the major

This can include study, research, and internship experiences provided they are transcripted.

Demonstration of proficiency in a second language through the fourth quarter of university-level instruction. C

ontact your College with questions about this requirement. The Department of Political Science cannot authenticate language proficiency.

This is the standard set by the two colleges at UC San Diego which require second language proficiency. Students who are bilingual and bi-literate, or have been taught extensively in another language, could satisfy the requirement by providing appropriate documentation.

A

 minimum of two courses with department-or program-identified global content (courses which focus on non-US cultures, countries, or policies).

 

Political Science courses

 

 

POLI 11(D), POLI 12(D), and any POLI course numbered 120-159 taken at UCSD will satisfy this requirement.