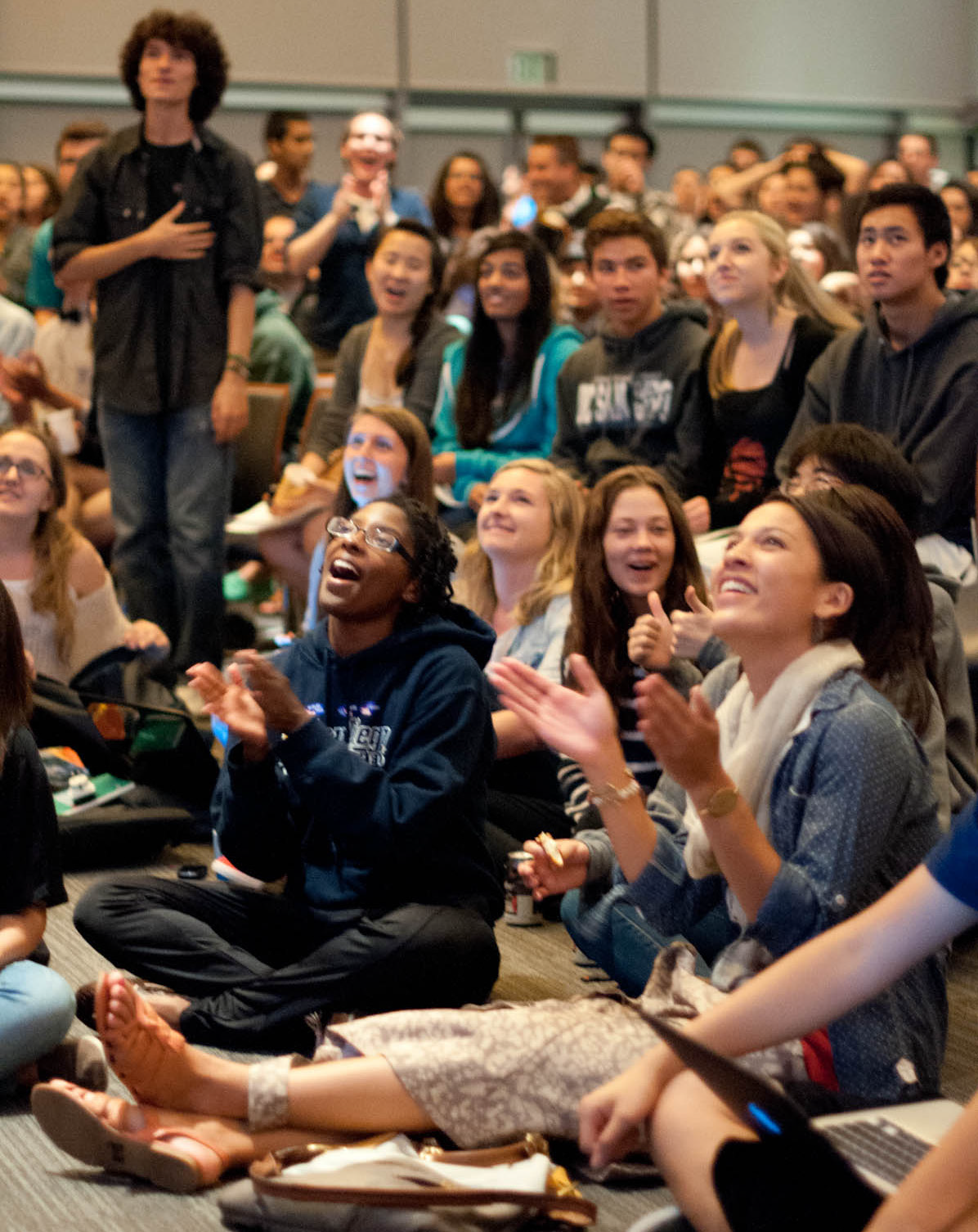 Welcome to the Department of Political Science Undergraduate Program
Undergraduate Program
Political Science(PDF) is the sixth largest major on campus, with over nine percent of UCSD students graduating from our department. Our department offers a general political science major along with six areas of concentration - American politics, comparative politics, international relations, political theory, public law, and public policy. In recent years, many of our students have been admitted to leading graduate programs in political science, international business, economics, and law. They have also found employment in the private and government sectors.
The heart of the UCSD campus belongs to its six undergraduate colleges- Eleanor Roosevelt, Earl Warren, Thurgood Marshall, John Muir, Revelle and our newest college, Sixth. Our college system combines the friendly intimacy of a small campus with the academic advantages of a major research university. Each of these colleges has a unique educational philosophy and different graduation requirements. Each faculty member is formally affiliated with one of these colleges. Departmental courses are open to students of all colleges.
UCSD Political Science is ranked 3rd among the top 20 Political Science programs in the U.S. with the highest return on investment (ROI)!
UC San Diego is listed as the top California public university — ahead of UC Berkeley and UCLA — in Lumosity's annual ranking of the "smartest colleges in America."  We are # 23 overall!  
Check out this articleabout Nathan Fletcher! 
APSA- Careers and the Study of Political Science: A Guide for Undergraduates
Interested in Internships? Like our Facebook page: "Political Science Chair's Desk at UCSD"! We update the page often as outside organizations contact us about relevant internships. 
---
Do you have an advising question? Visit the Virtual Advising Center

Thinking about Studying Abroad?
Read these tips first!

Interested in UCDC?
Check out the UCDC website!

Interested in the
Departmental Honors Program?
Interested in the National Political Science Honor Society?
Visit Pi Sigma Alpha
Have you thought about
Graduate School?
Letters of Recommendation from Political Science Faculty:
Recommendation Guidelines
The Department of Political Science will be closed for the holiday season 12:00 p.m. December 20, 2013-  8:00 a.m. January 2, 2014.  Happy holidays!