Victor V. Magagna
Associate Professor of Political Science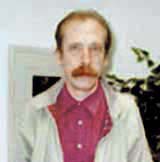 Profile

Magagna's research examines the cultural foundations of politics in pre-modern and early modern societies as diverse as nineteenth century Spain, Tokugawa Japan, and Mayan civilization. He has published 

Communities of Grain: Rural Rebellion in Comparative Perspective

, which finds the sources of peasant rebellion not in class conflict but in the structure of rural communities. Magagna is now completing two book manuscripts: 

Revaluing the Republic: the Social Radicalism of Democratic Politics in Comparative Perspective

 and a study of domestic politics in the ancient world.
Education
Ph.D. University of California, Berkeley, 1985
Comparative Politics