Nathan Fletcher
Professor of Practice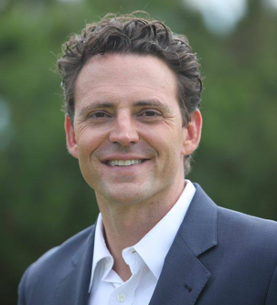 Profile

Nathan Fletcher is a Marine Corps combat veteran, former California State Assemblymember and is currently a Professor of Practice in Political Science at the University of California. 

As an elected member of the California State Assembly Fletcher served as Chair of the Assembly Committee on Jobs in the New Economy and is the author of the landmark public safety legislation "Chelsea's Law".  In his time in office, he passed and had signed into law more than 30 bills, addressing issues including tax reform, healthcare, homelessness, veterans, job creation, public safety and more. He was also a leading advocate of the repeal of "Don't Ask Don't Tell.'

Before his election to the legislature, Nathan served as a Human Intelligence/Counterintelligence Specialist in the United States Marine Corps where he was decorated for valor in combat. He remains active with many veterans organizations including serving on the board of the Headstrong Project which provides world class, cost and stigma free mental health care to veterans. Nathan has tirelessly for advancements in mental health treatment for veterans and advocated forcefully on behalf of our deported veterans.    

Additionally, Nathan has worked with international non-governmental organizations to build and improve democracies and protect human rights in countries including East Timor, Cambodia, Serbia and Myanmar. He also previously served as the Senior Director of Global Strategic Initiatives for Qualcomm Incorporated working around the world on the intersection of jobs, technology and education striving to promoted innovation, economic growth and corporate responsibility.

A frequent commentator, advocate, and public speaker, Fletcher has appeared on "The Today Show," "Larry King Live," MSNBC's "Hardball," CNN, Fox News and in print publications including the New York Times and Los Angeles Times.

He is a member of the World Economic Forum Global Agenda Council on Human Rights, the Leadership Council of the Public Policy Institute of California and the national advisory boards for both Organizing for Action and the Truman National Security Project. 

Fletcher is an Ironman Triathlete and avid outdoorsman who enjoys surfing and alpine mountaineering/glacier climbing.  He lives with his wife, Assemblywoman Lorena Gonzalez Fletcher and their four children in the City Heights community of San Diego, California.