The Initiative at Work
Students enrolled in Public Law courses learn a great deal about the academic and professional expectations within law school and a variety of legal professions. Thanks to their professors' connections to the legal field and UCSD alumni engagement, students in these courses are able to engage with a variety of professionals that represent various law schools, faculty who teach within law schools, local lawyers and attorneys, court judges, current law school students and recent alumni, as well as those who focus on preparing students to succeed within law school and on the California bar exam. 
Below is a collection of exemplary student work stemming from the pre-law courses, pictures from professional law-oriented events, and testimonials from students and alumni highlighting the benefits of participating in these opportunities.
The UC San Diego Krinsk-Houston Law & Politics Initiative thanks the support of alumni, donors, faculty, and staff who are dedicated to providing opportunities for growth and excellence for Political Science students. 
---
Student Work
Publications
Development and Utilization of The Alien Tort Statute (28 U.S.C.A. § 1350) - The Equilibrium, Volume IV; Warren College Undergraduate Research Journal
Legal Commentary
Office Memos
---
Student Testimonials
Winter 2017 & Spring 2017 - POLI 104J and POLI 104K
"The newly started pre-law program at UCSD is incredible. I am currently a 1L at Cornell Law, a top 14 Law school. Despite it being early in the semester I feel very confident, whereas many of my peers are outspoken about their apprehensions. The pre-law program at UCSD, especially the 104 series prepared me for classes. While many students are fumbling with things like case briefs and reading law school texts, I feel prepared to take on this challenge. No matter how much you prepare law school will inevitably be difficult, but coming in with the tools I did, I definitely have a huge advantage. I would recommend the pre law courses for anyone interested in pursue a law degree as it will allow you to get both experience and a high level of preparation."
"I just wanted to let you know I was admitted to Chapman Law School! I also wanted to say thank you, the legal writing class is already paying off. I have to submit a case brief Thursday, it's taken me an hour to read the case and brief. I feel so much more confident because of POLI 104J & K. I'm pretty excited to start orientation tomorrow and begin the semester Monday. Thank you [Dr. Bergman] for everything!"
"Just wanted to let you know how far your classes have put me in front of the other students. Every component of POLI 104J + K are essential to my understanding of the law and I actually was called on to answer a question today in class and did so perfectly. We went over the basics of IRAC'ing today and it was easy. Thanks for helping prepare me for this journey."
"My final for my legal writing and research course is a memorandum that I'm writing to another partner in the firm. POLI 104J has perfectly prepared me for that!"
"I am working as a paralegal and I have been doing a lot of DUI cases lately. The one I am working is filing a motion to supress evidence due to proable cause. I just thought it was funny how I'm using a majority of what I learned in both your classes. I thought you would want to hear that and that how thankful I am for taking your classes."
"I really want to thank you [Dr. Bergman] for everything you taught us in those [POLI 104J & POLI 104K] classes. I feel so much more prepared for law school and more confident that I will succeed. During orientation our mentors and other professors went over multiple times how to IRAC, what an IRAC was, or what briefing in general was, and at least half of the people didn't seem to know what it was previously and are struggling with the concept. If they did know what an IRAC was, it was a vague idea but they didn't understand what the holding or ruling were. Everyone was saying how first year law students will spend a lot of their time briefing, especially at first, but because of everything we learned from you I think I will be utilizing more of my time studying other things since I feel that I have a firm grasp on these other concepts that everyone else is still learning. I thought I should tell you that everything you taught us was definitely very helpful, so thank you so very much for teaching us all that you did." 
---
Media from Classes and Events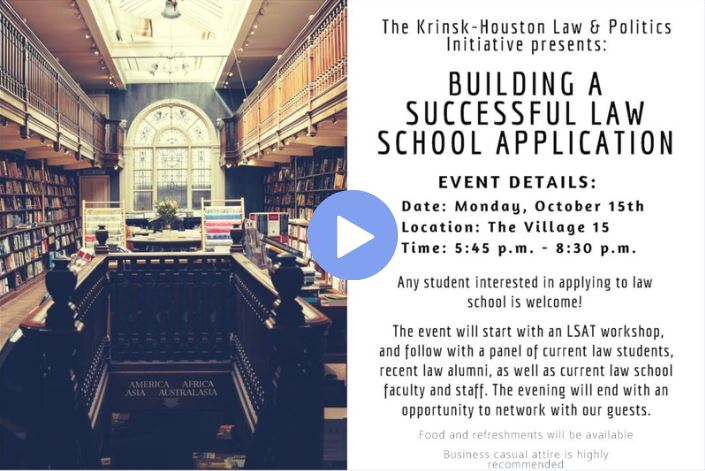 "Affecting Change After Graduation" Event - May 22, 2019
Photo credit: Natalie Ikker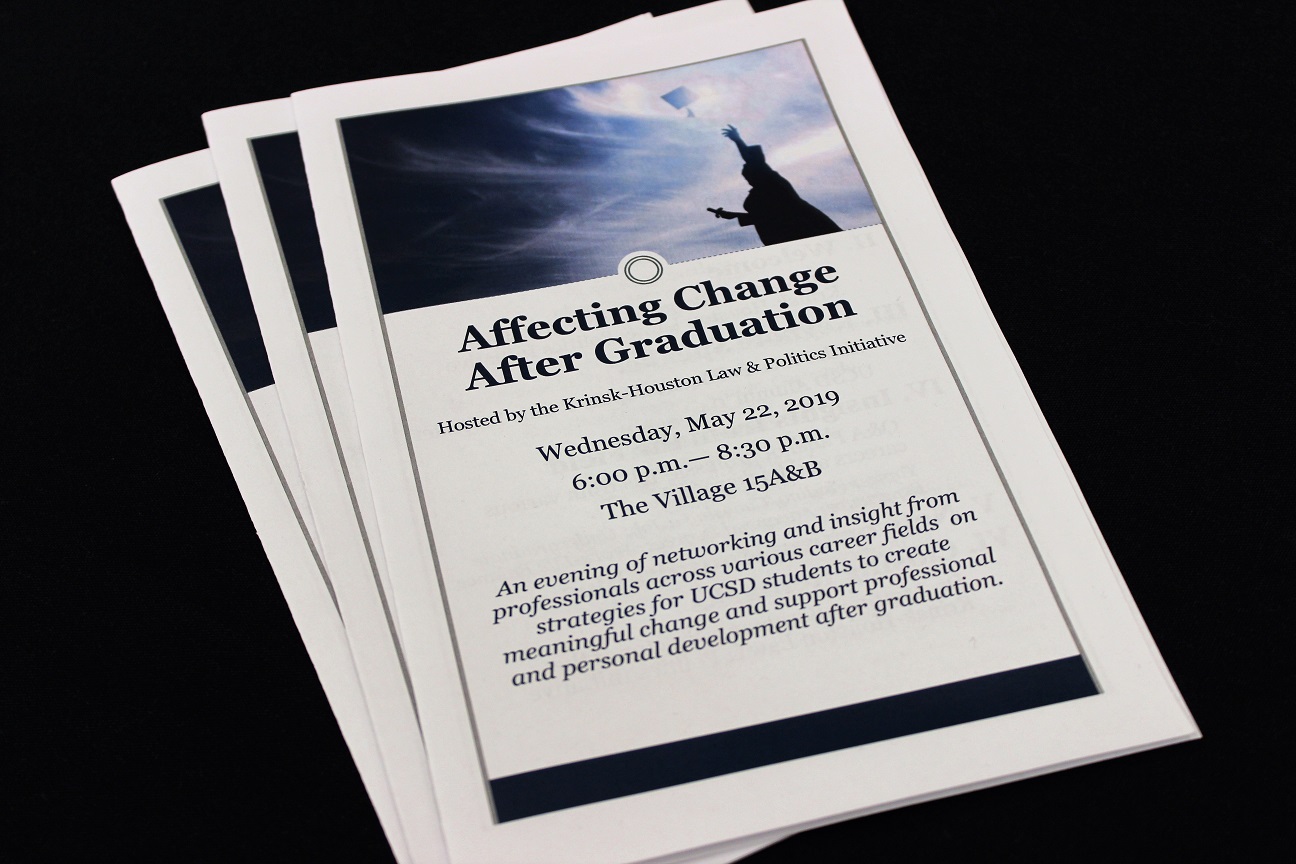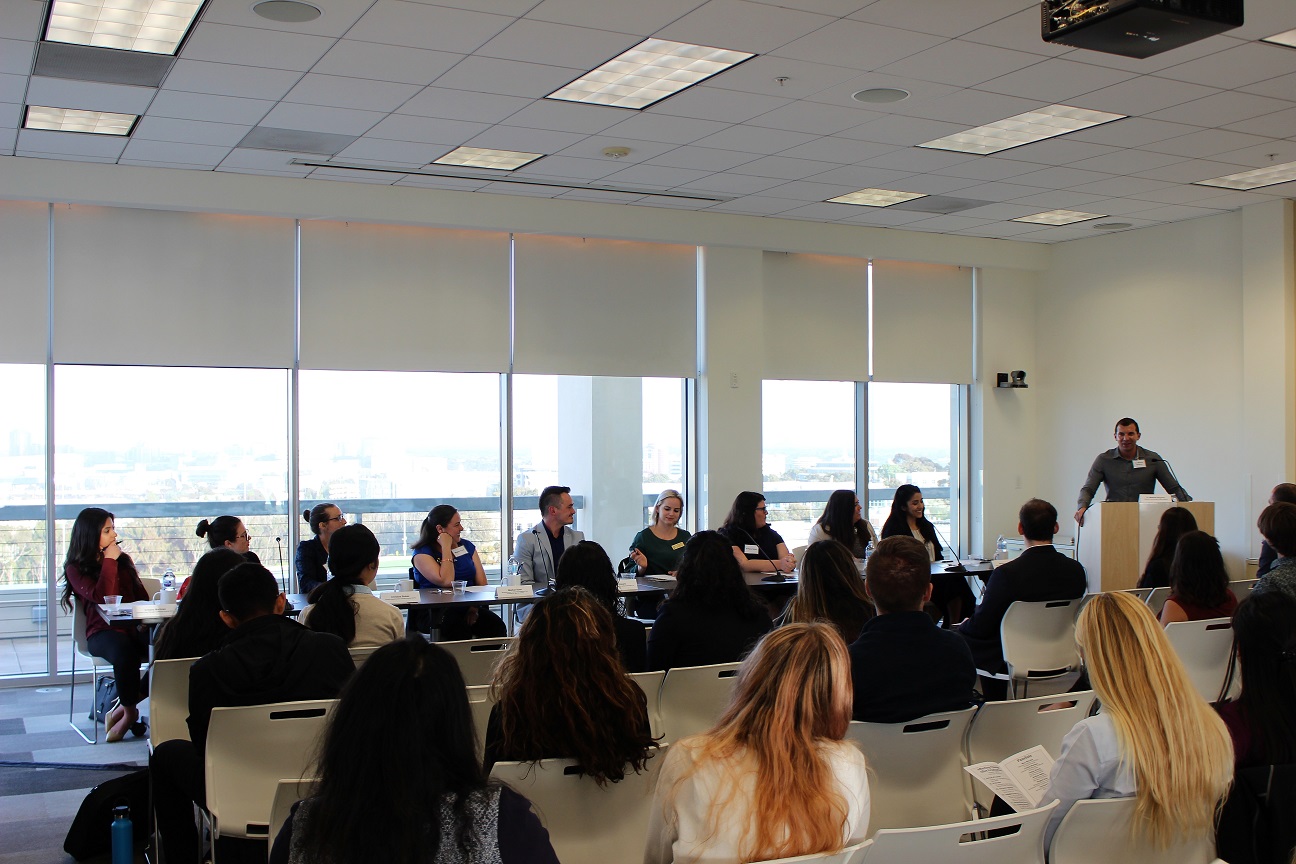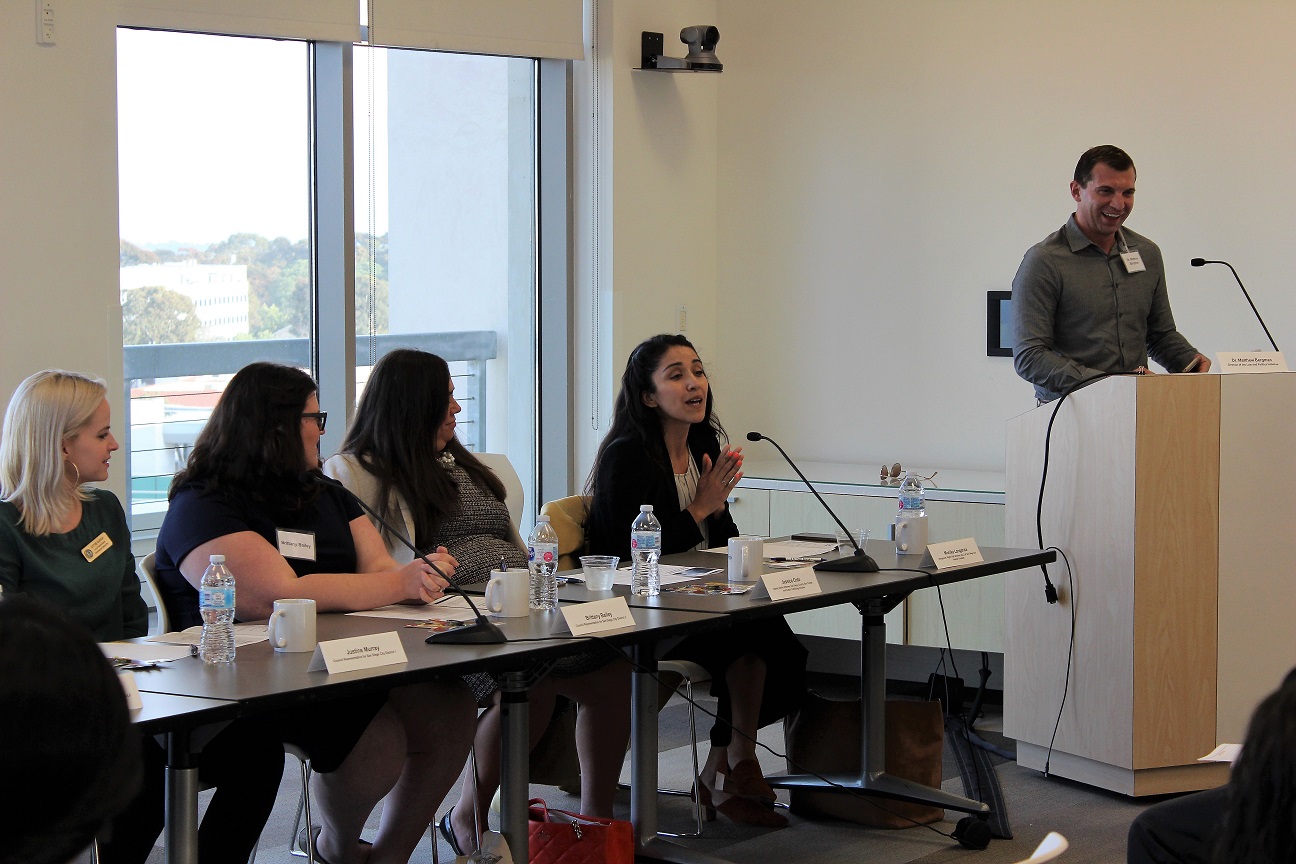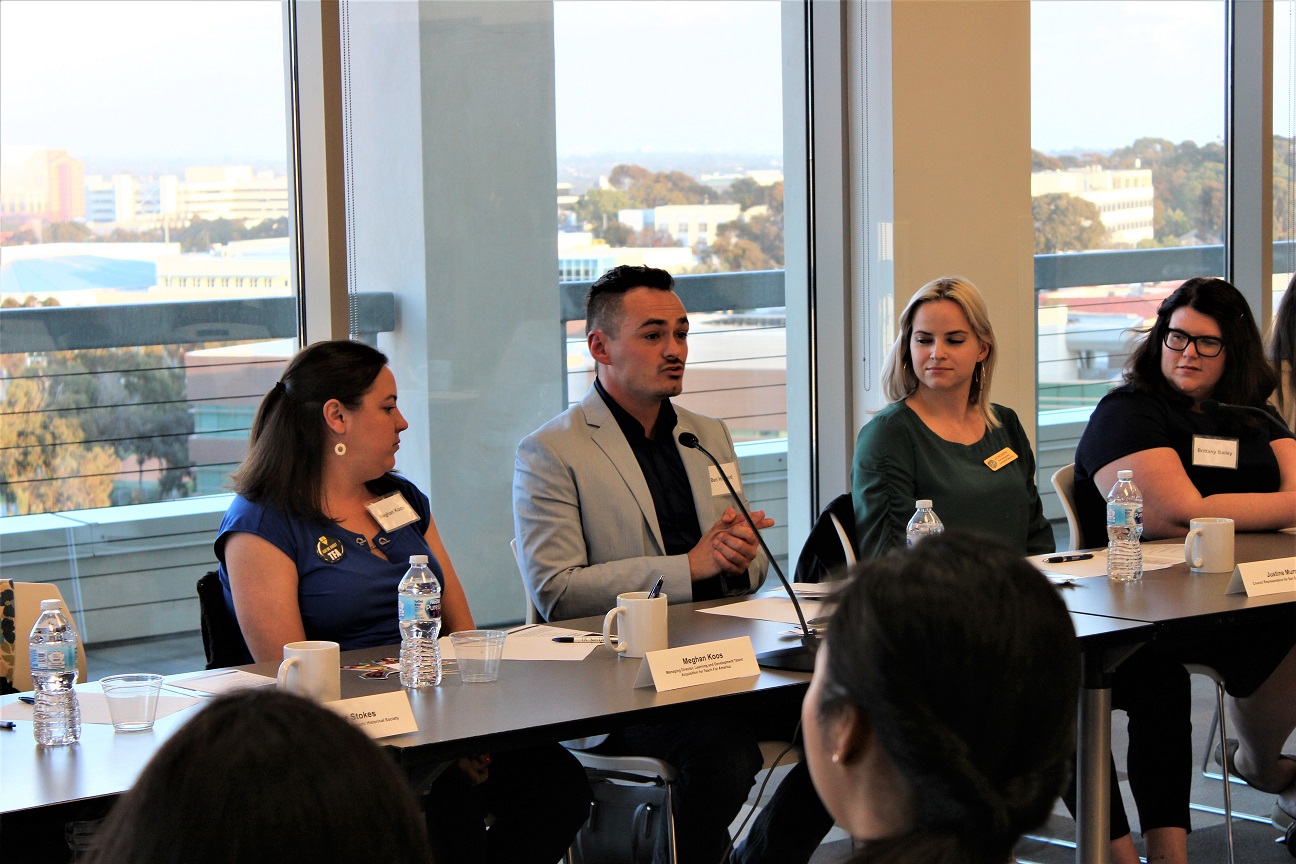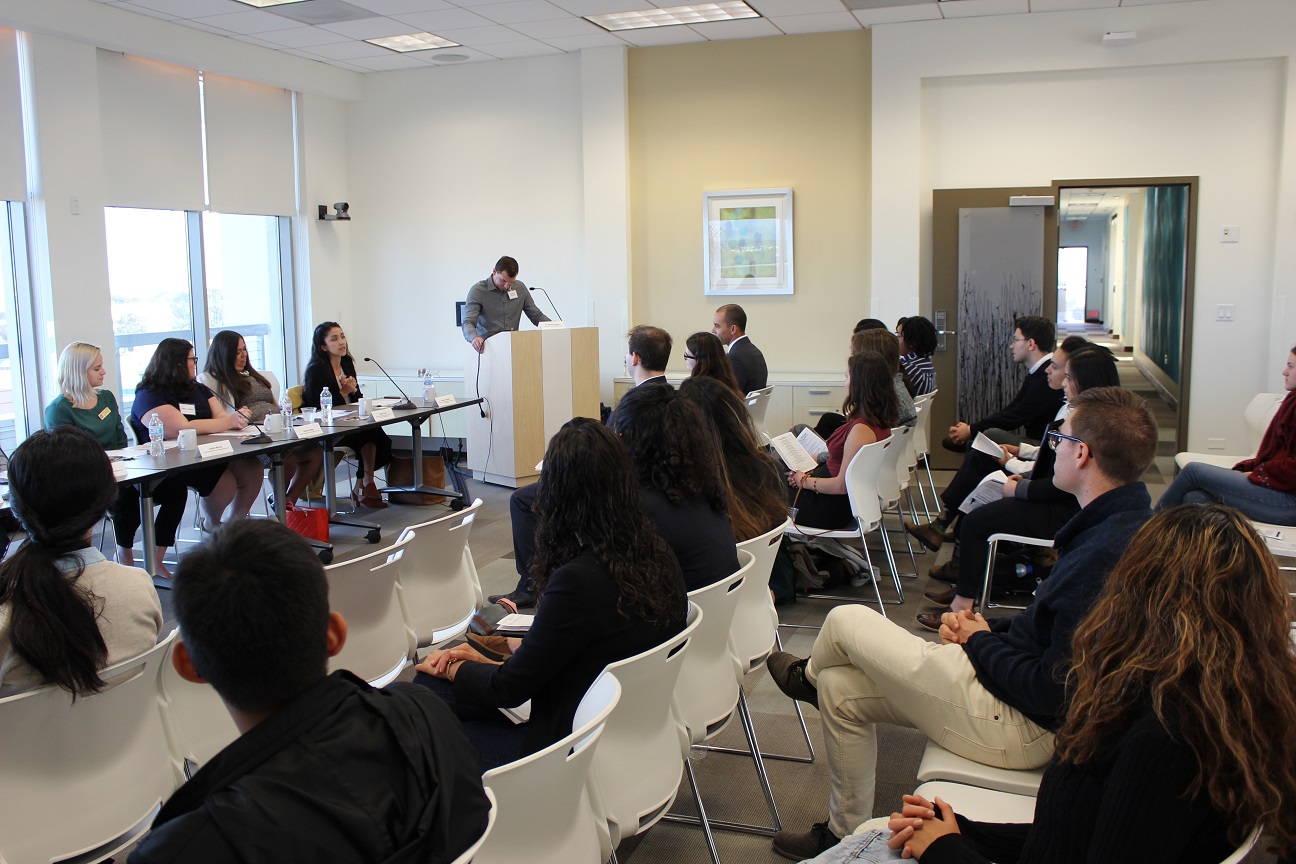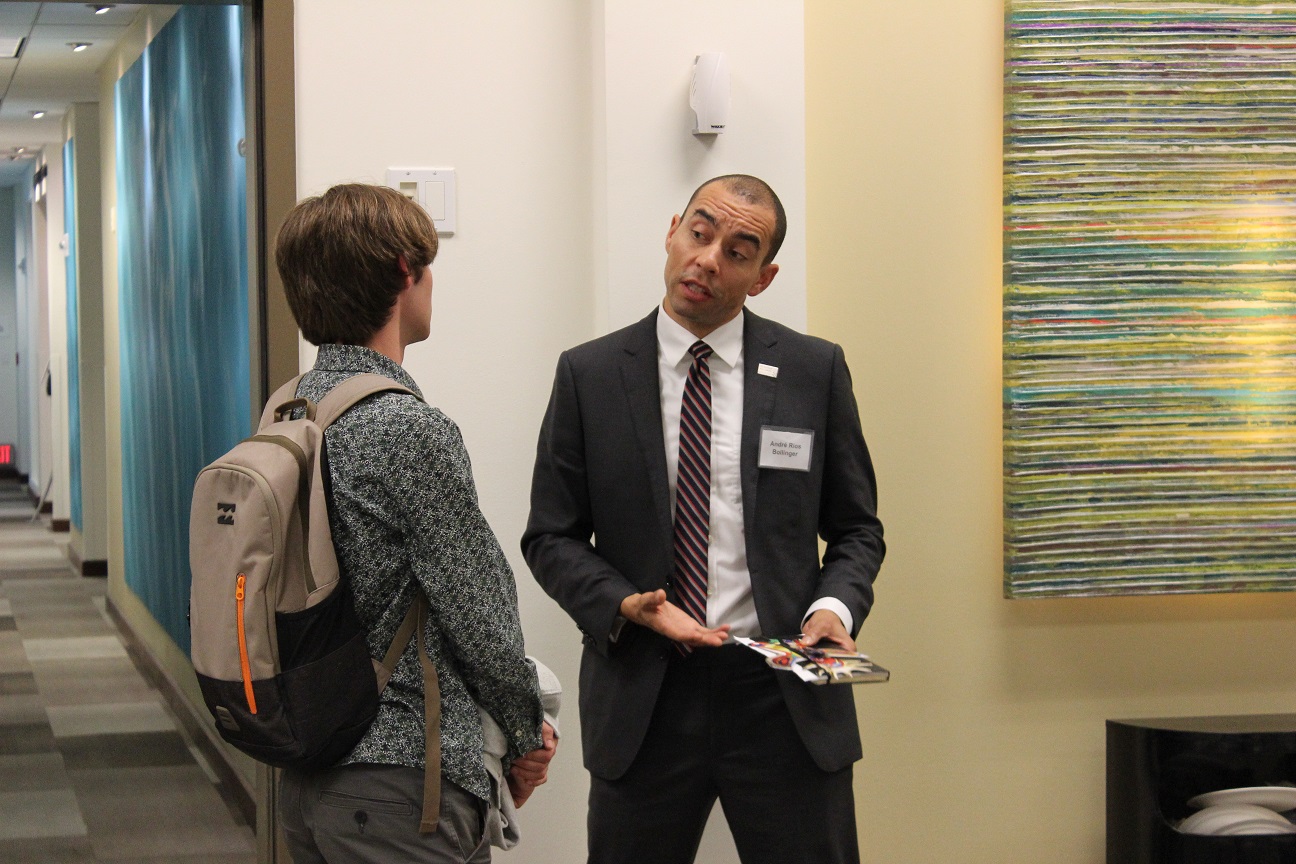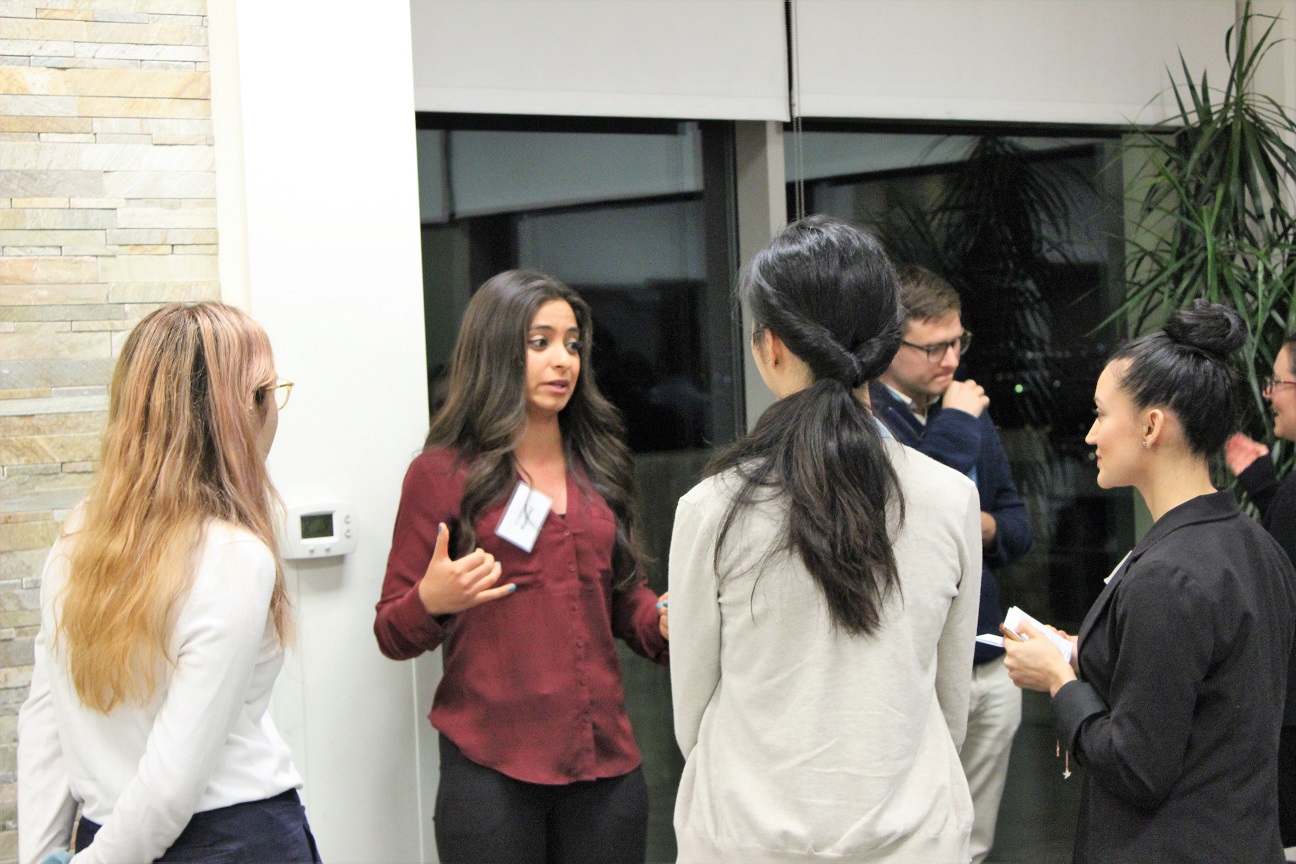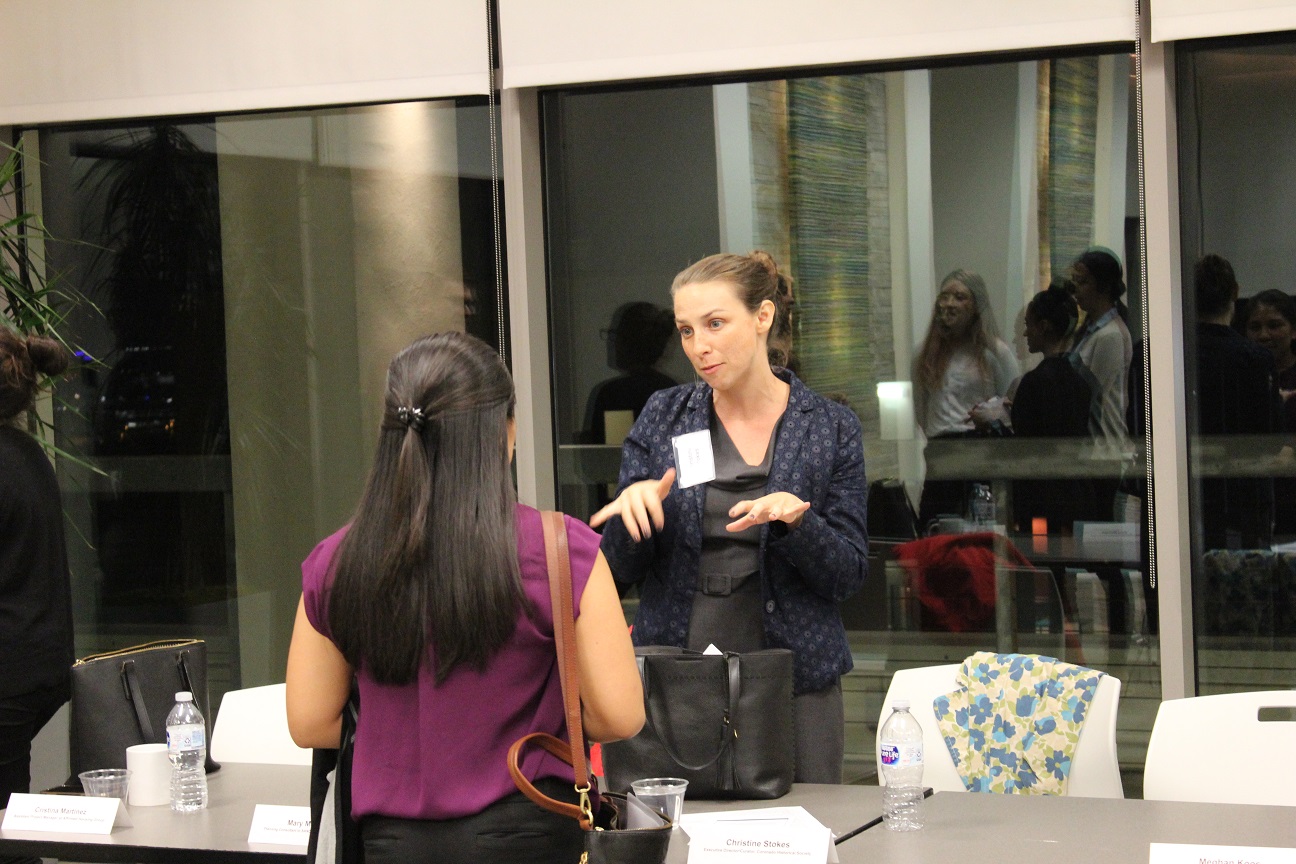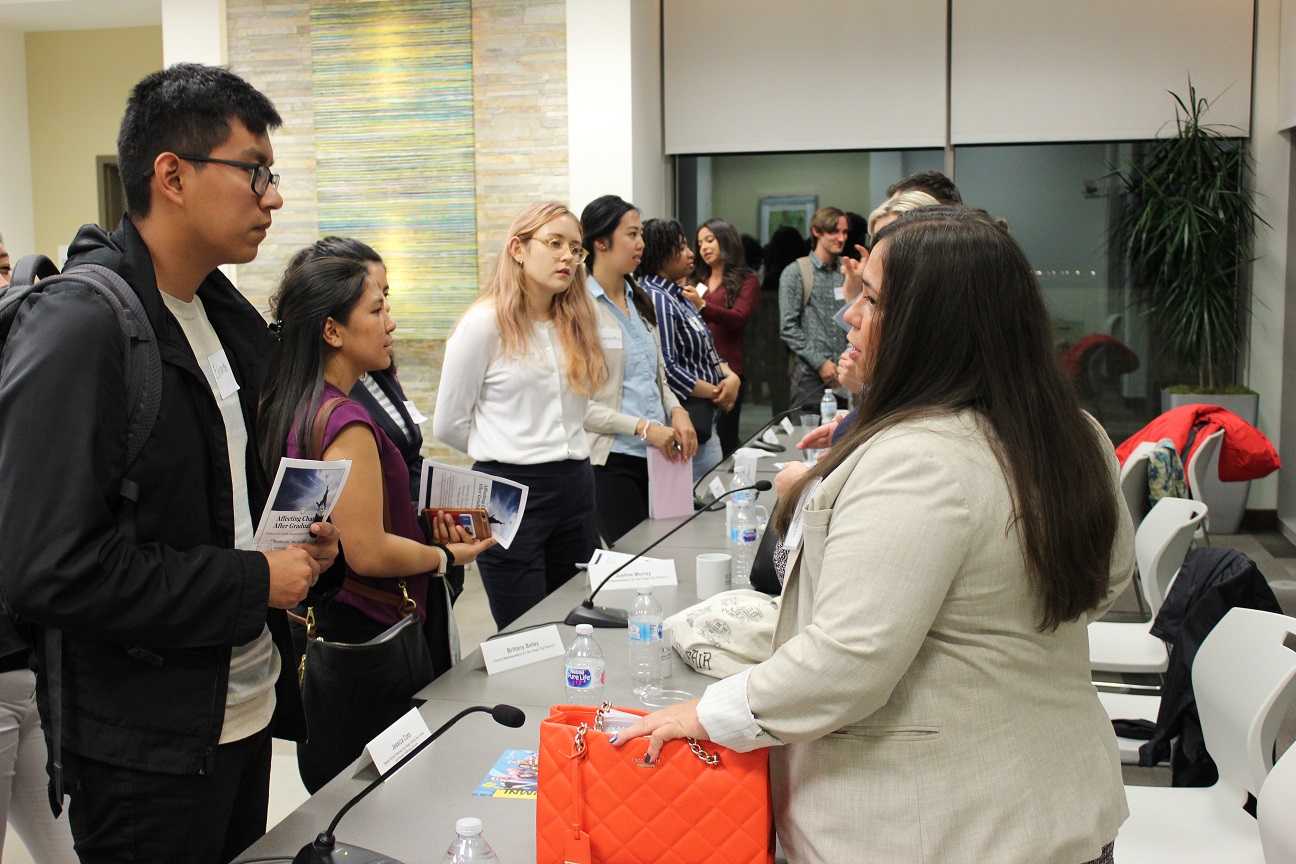 "Managing the Transition to Law School" Event - January 30, 2019
Photo credit: Natalie Ikker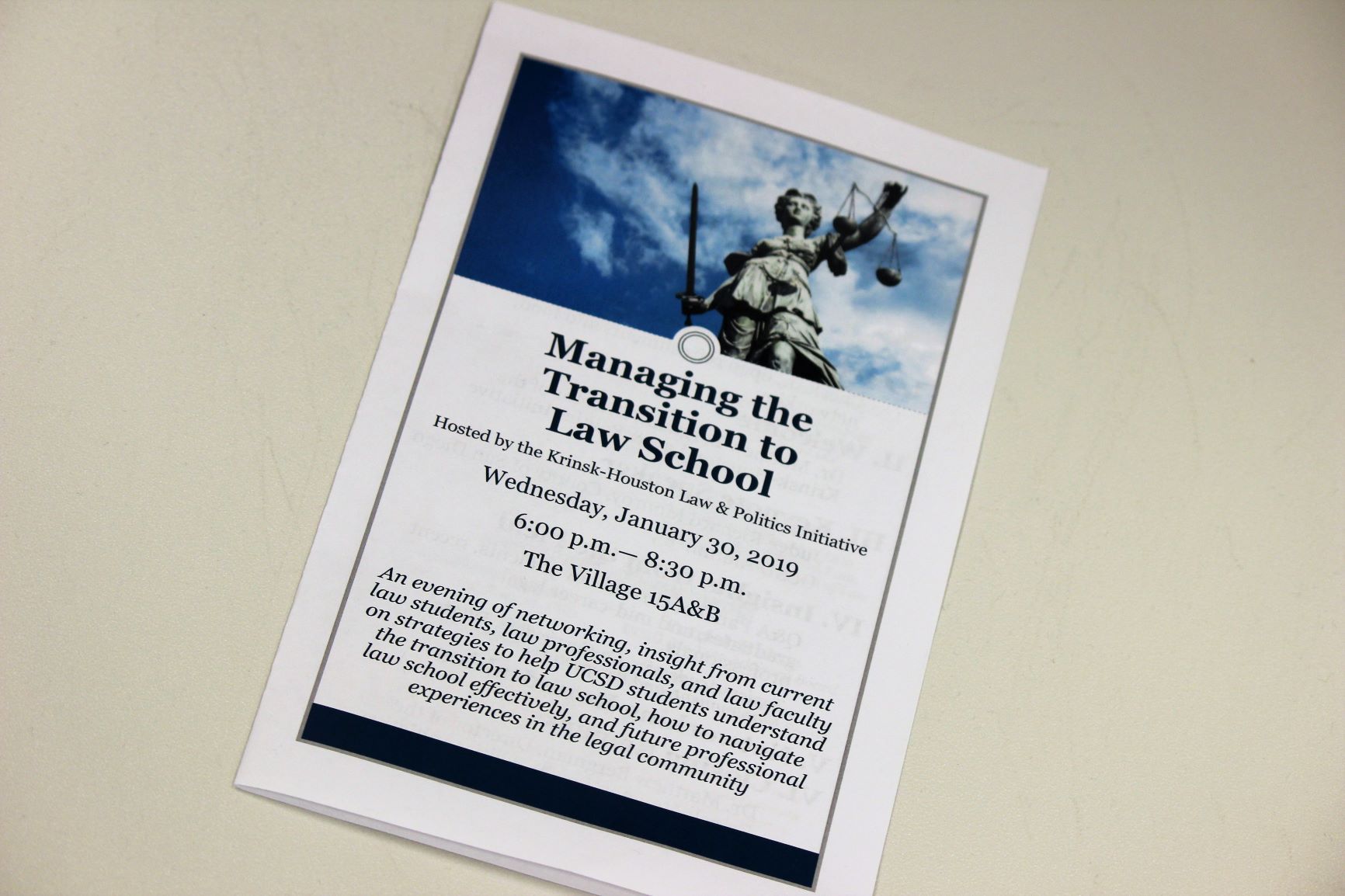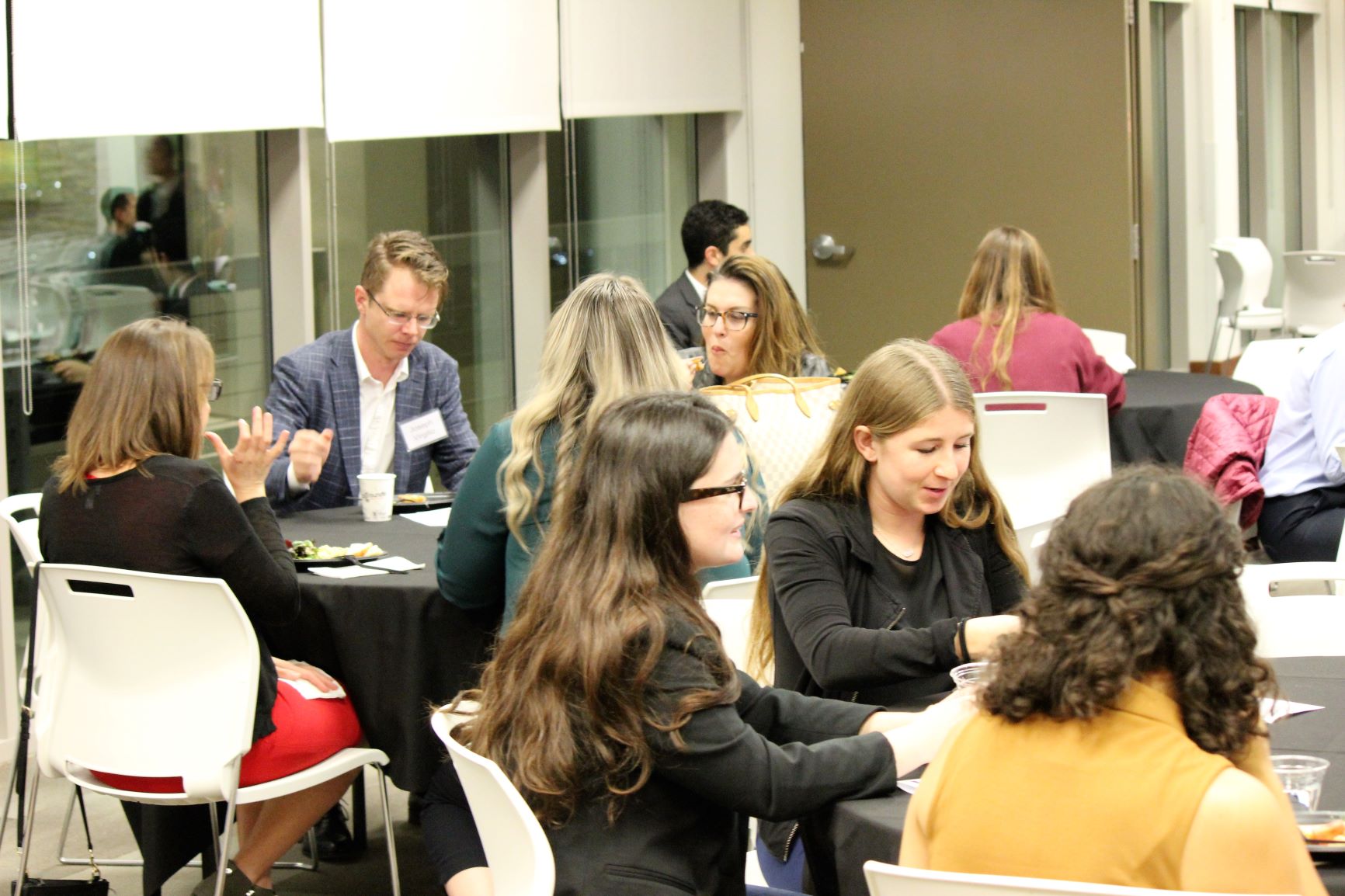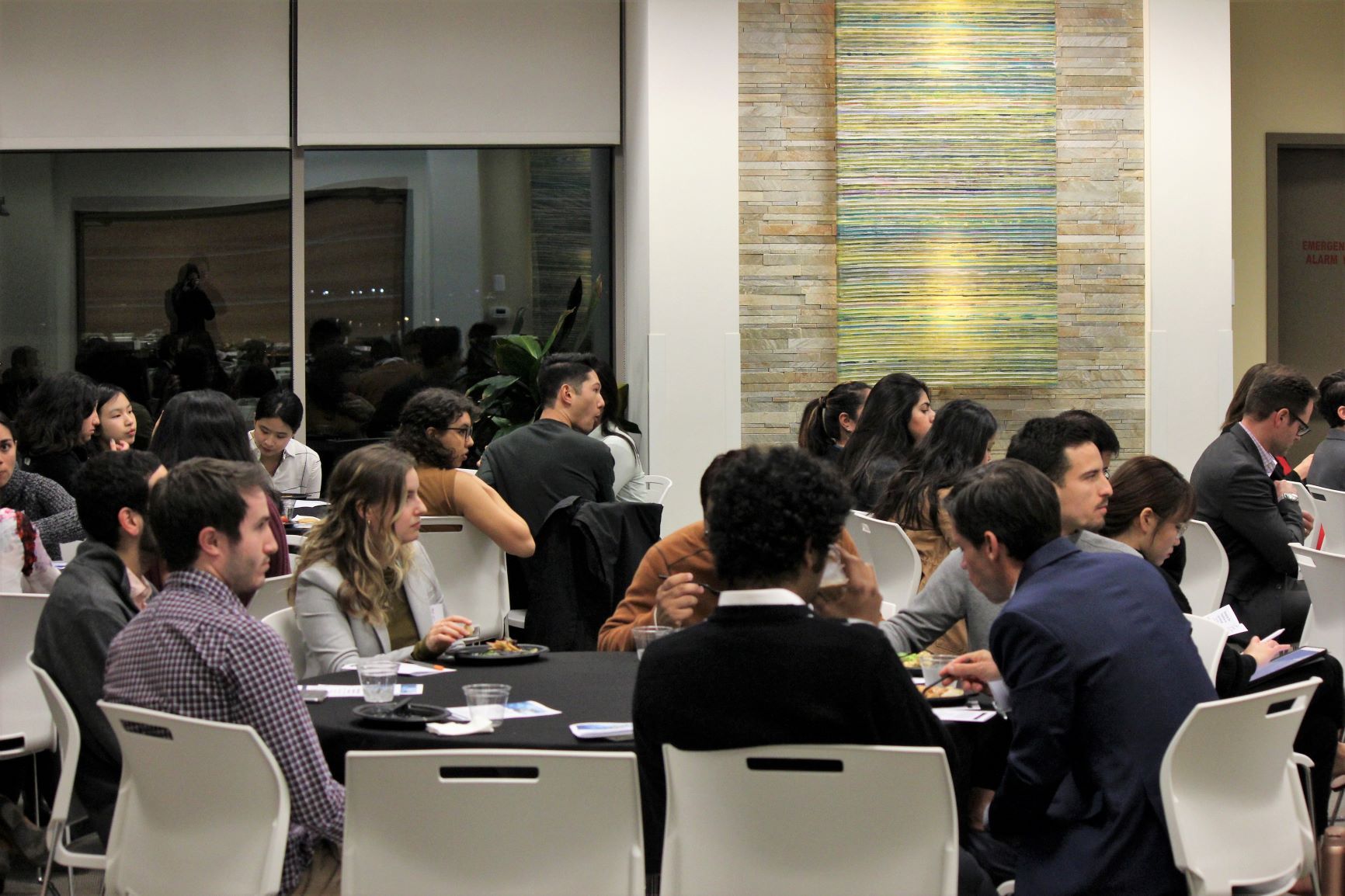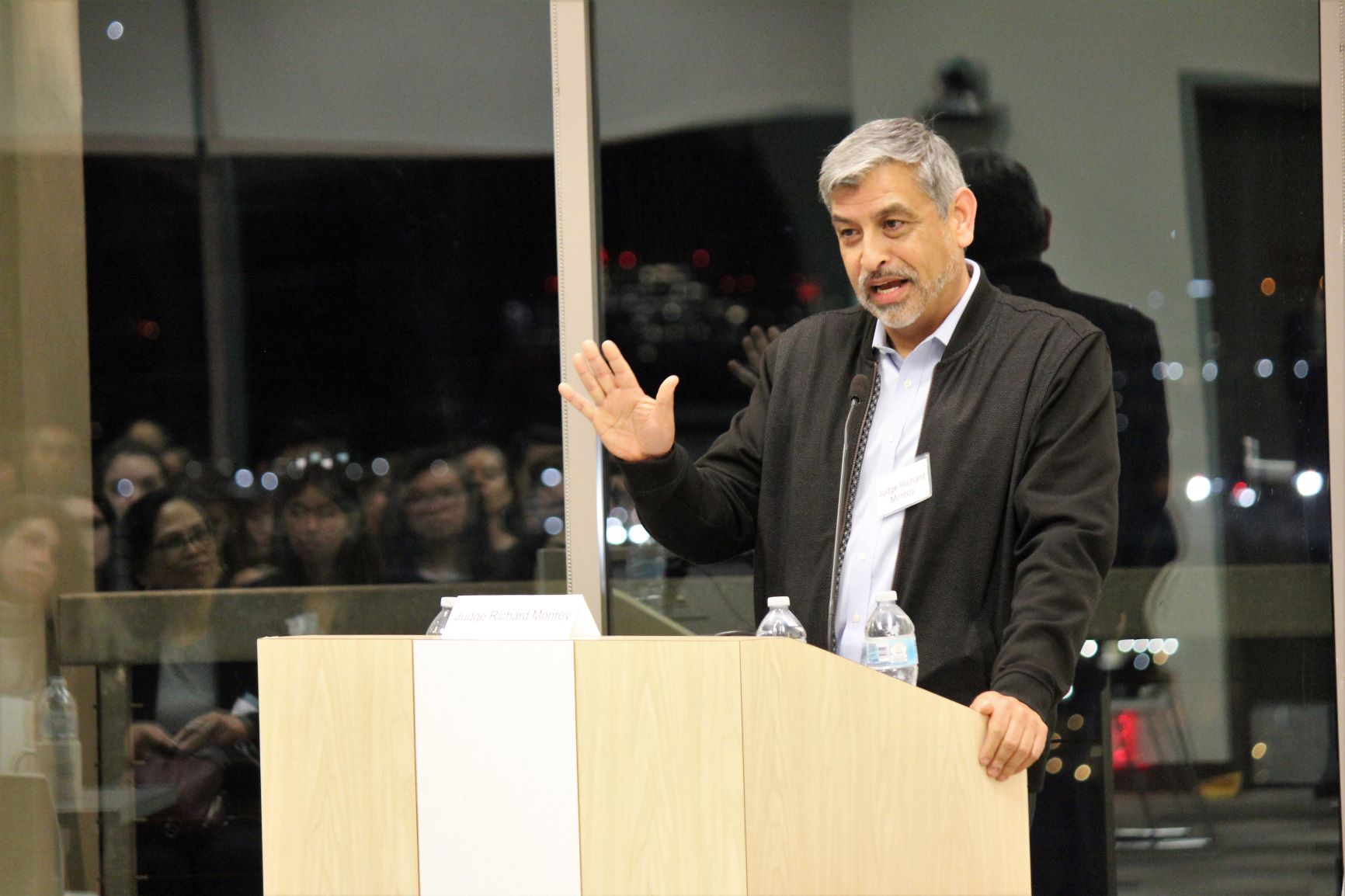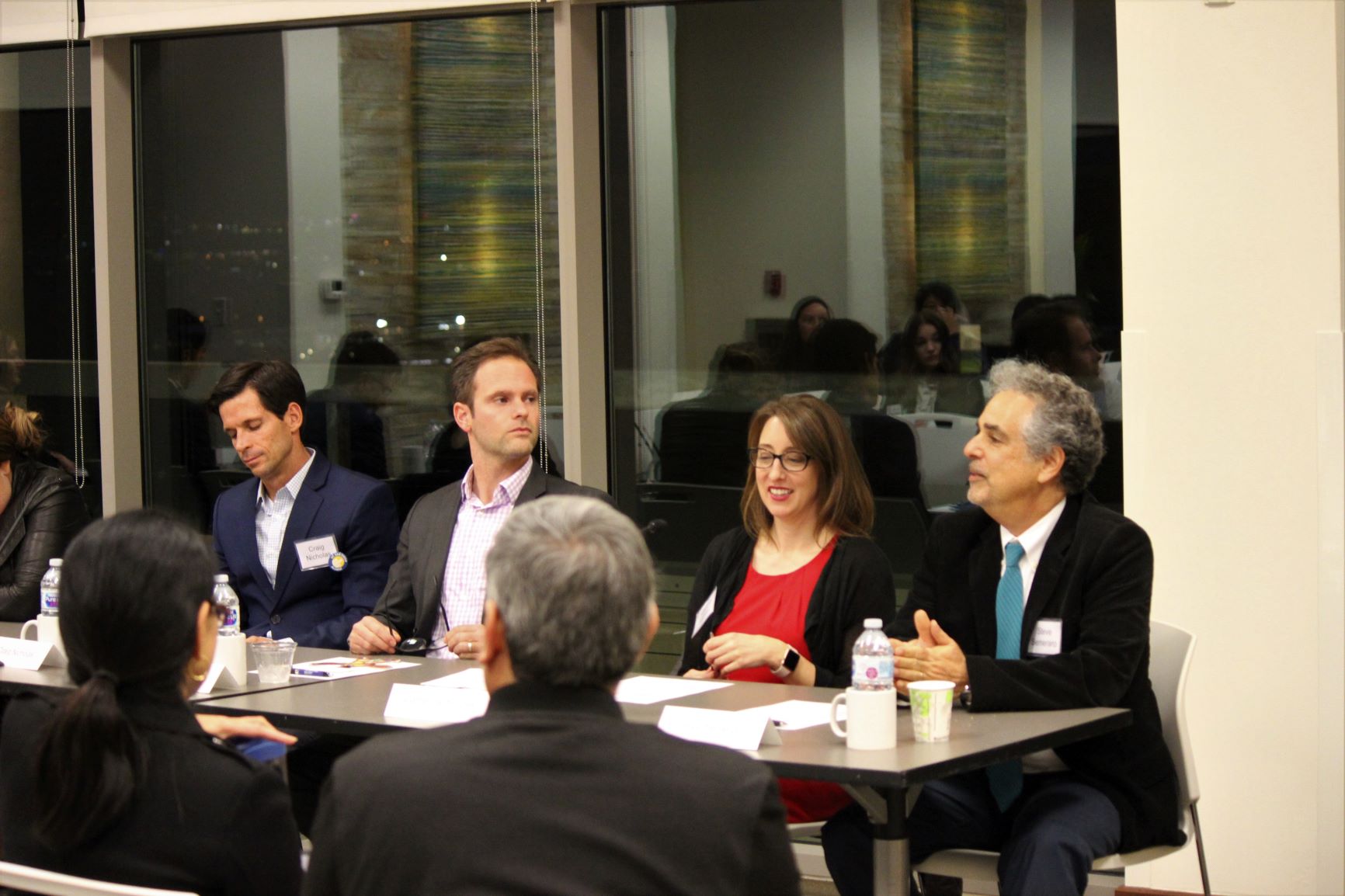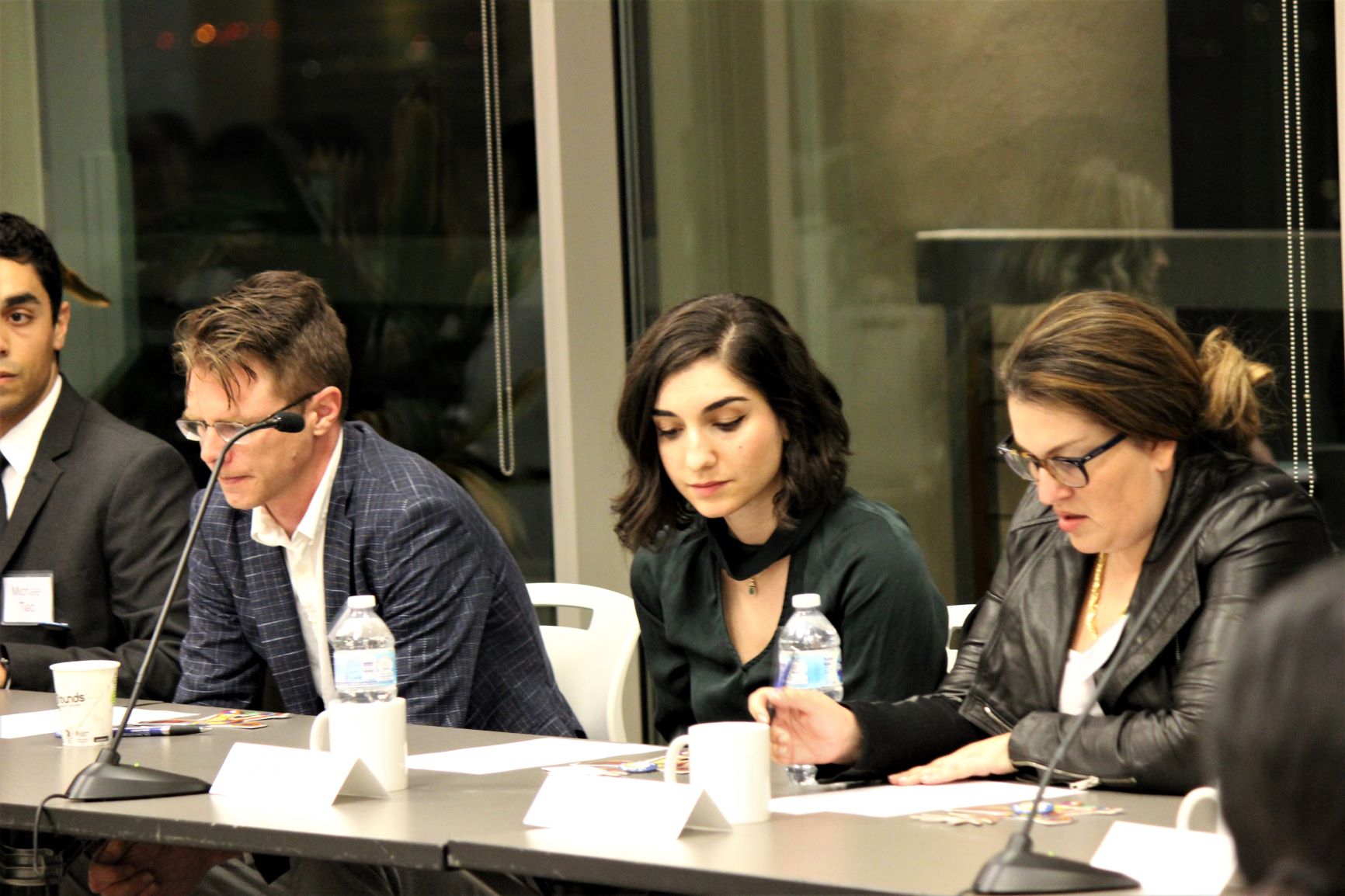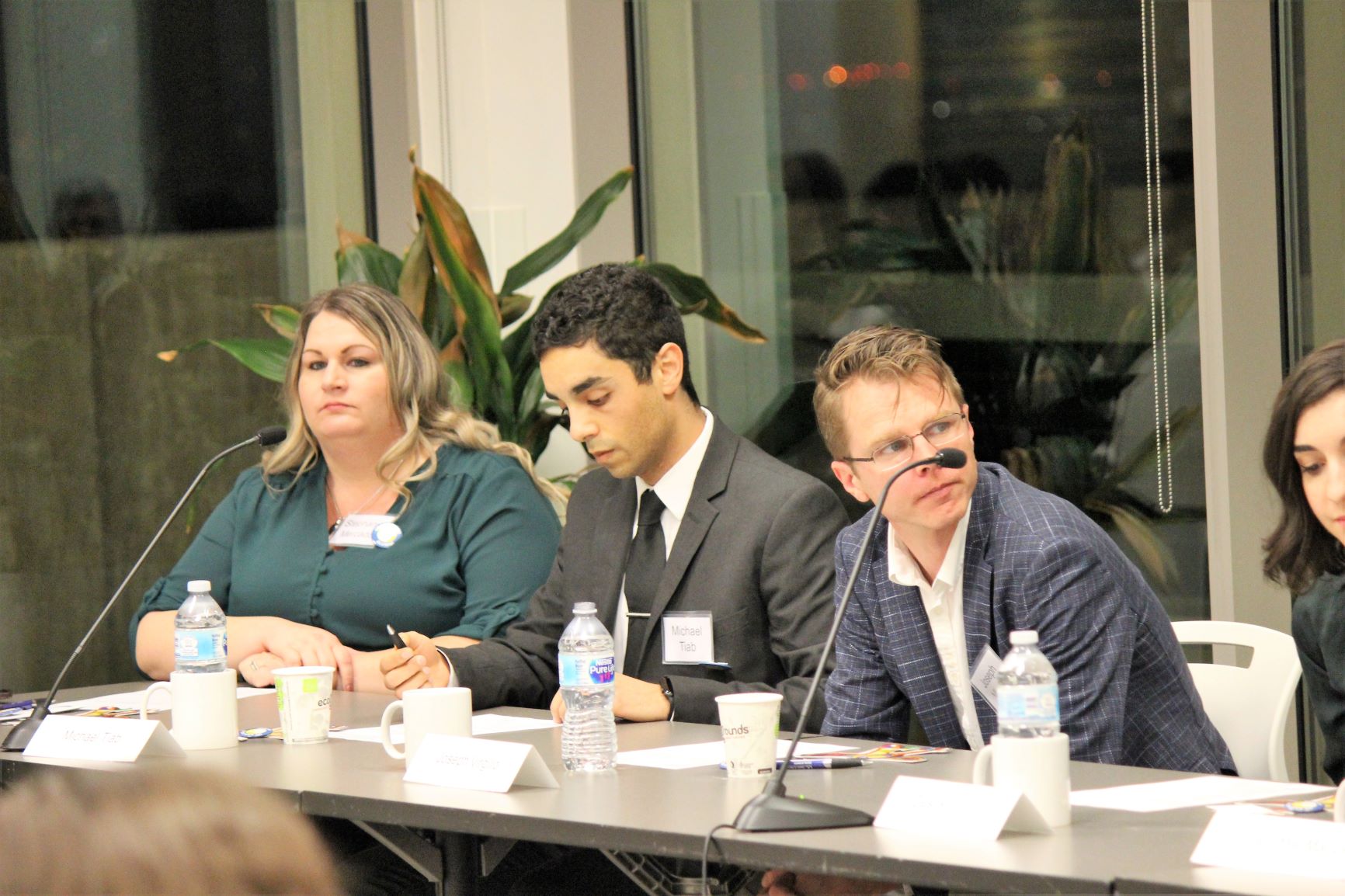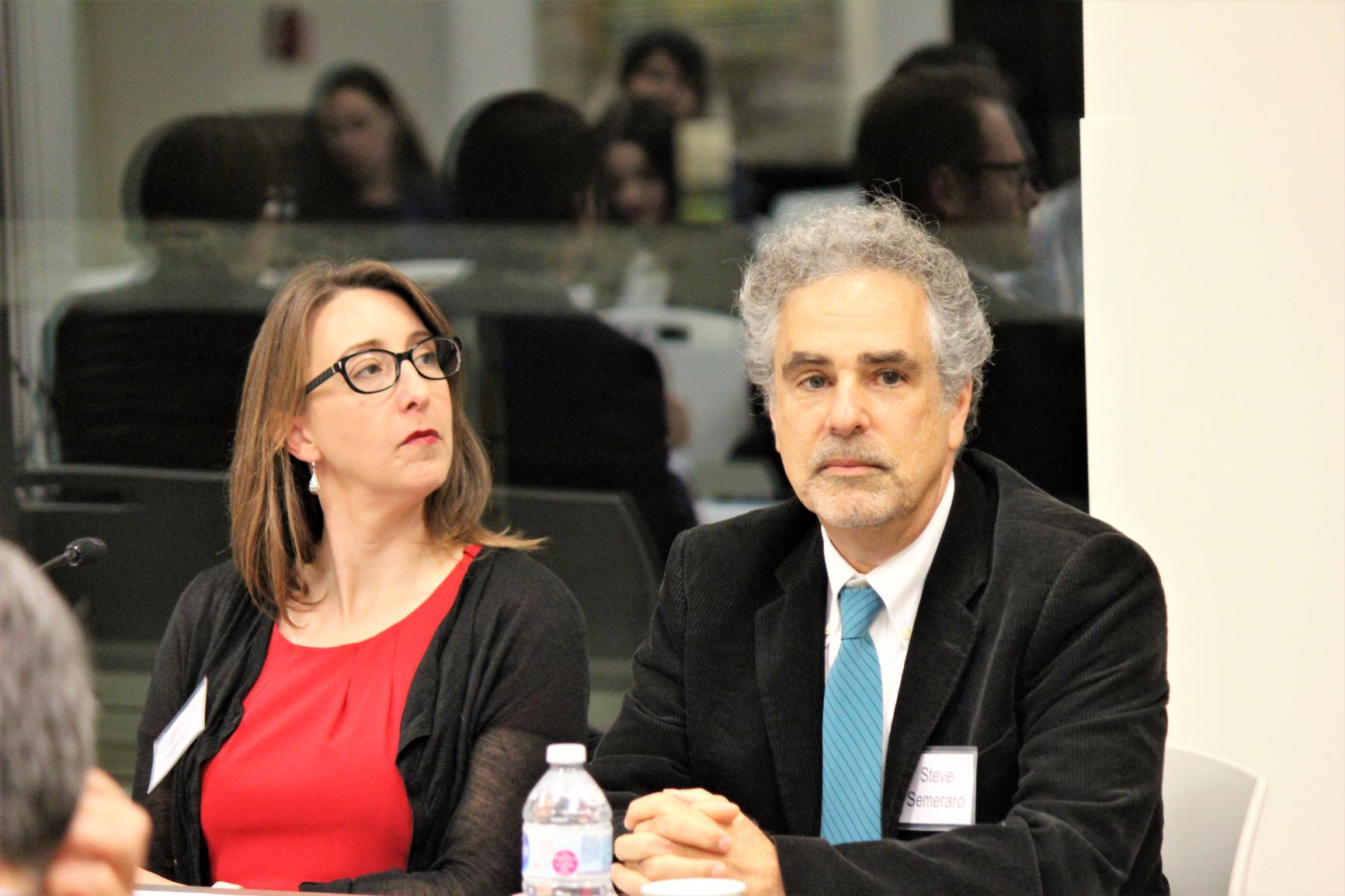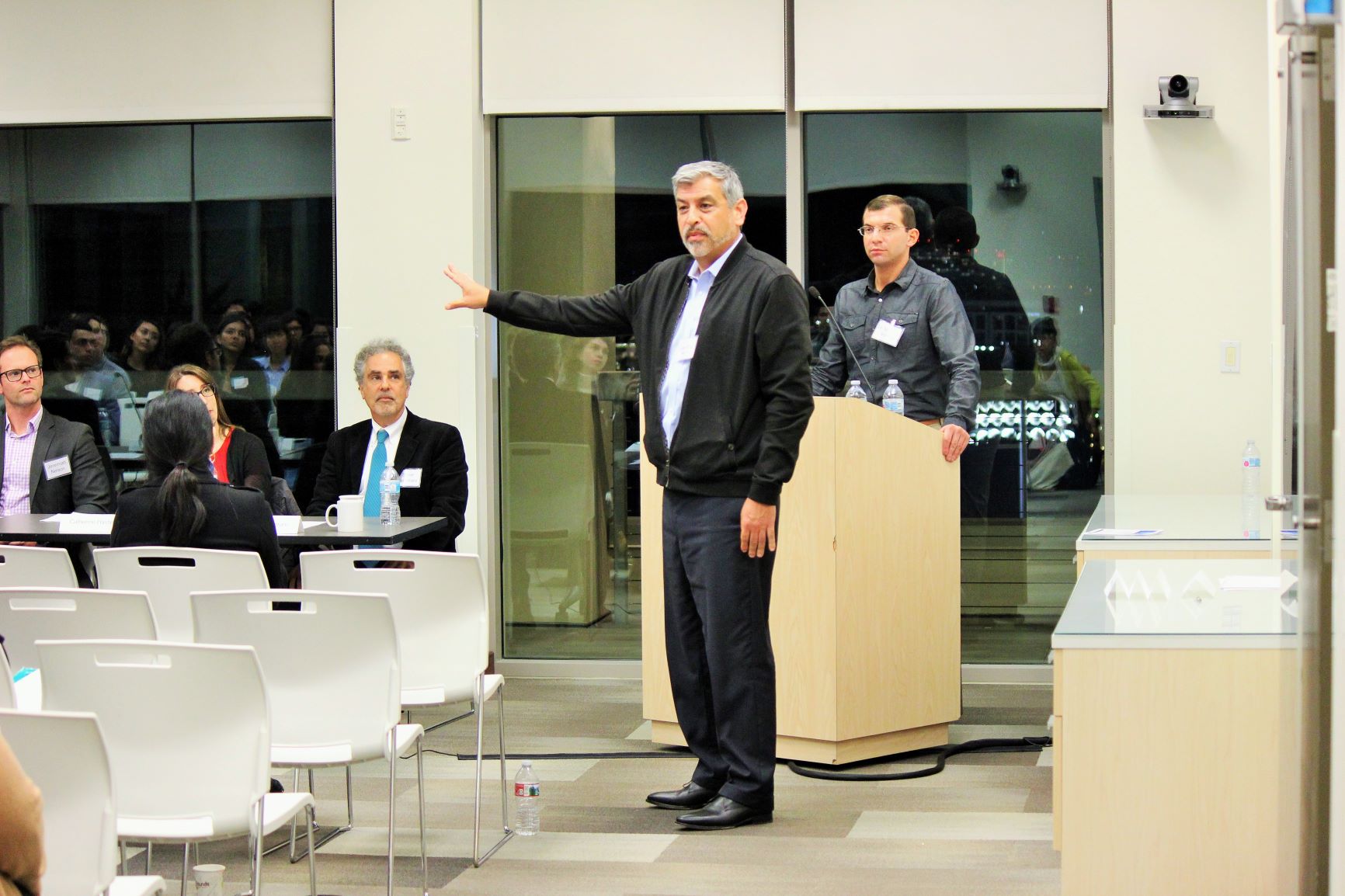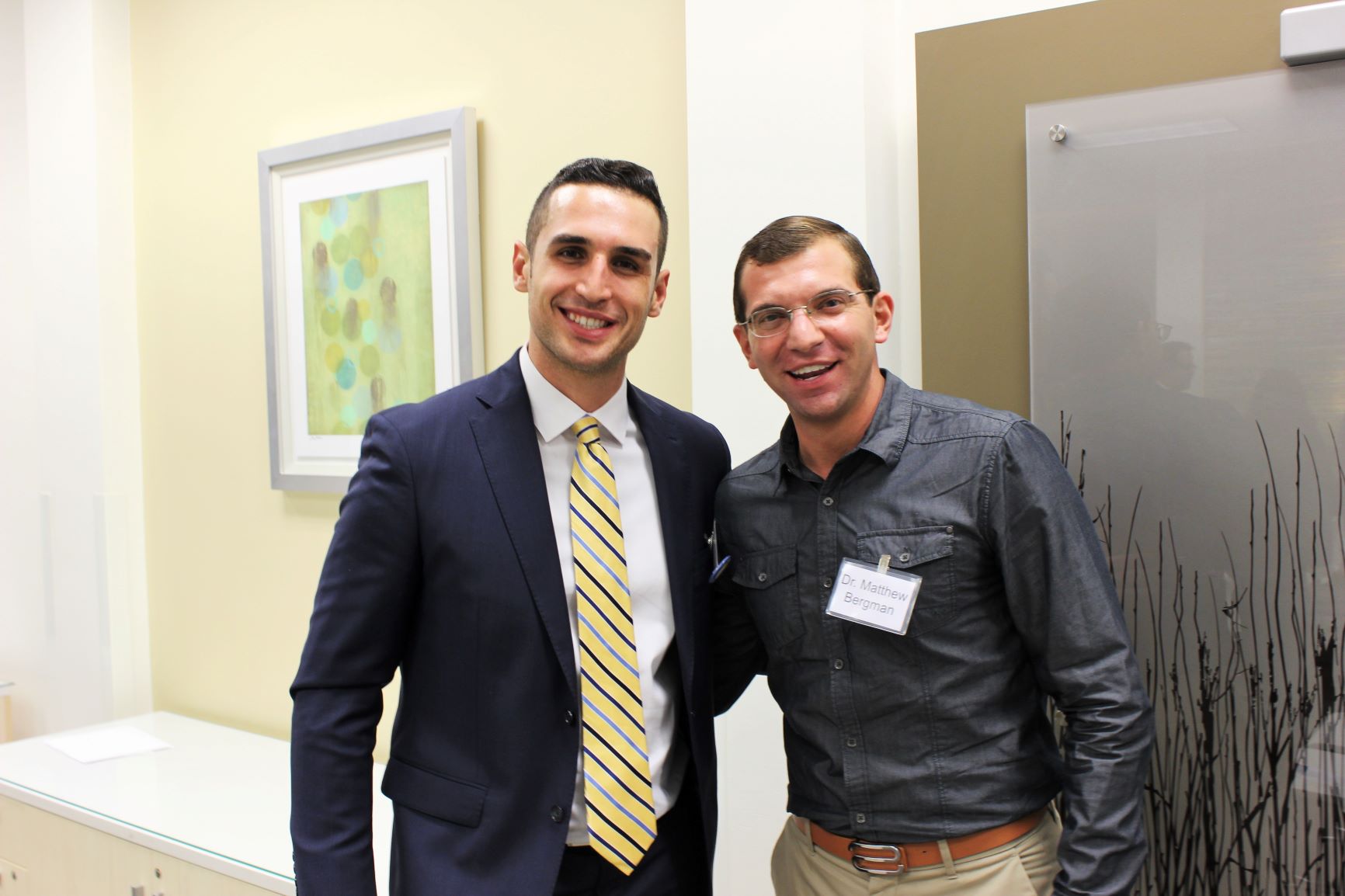 "Life of a Public Policy Professional" Event - November 5, 2018
Photo credit: Jeremy Schneider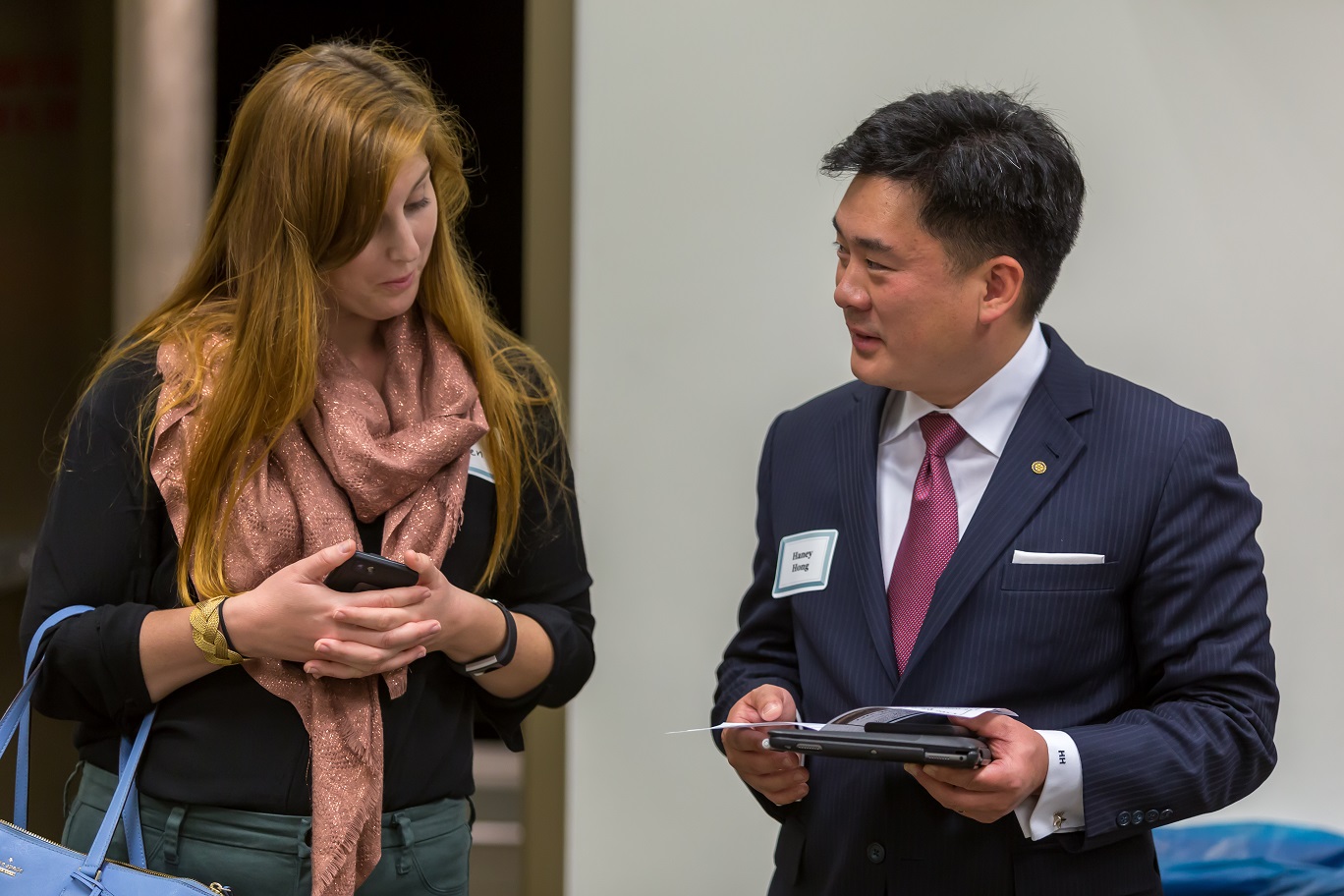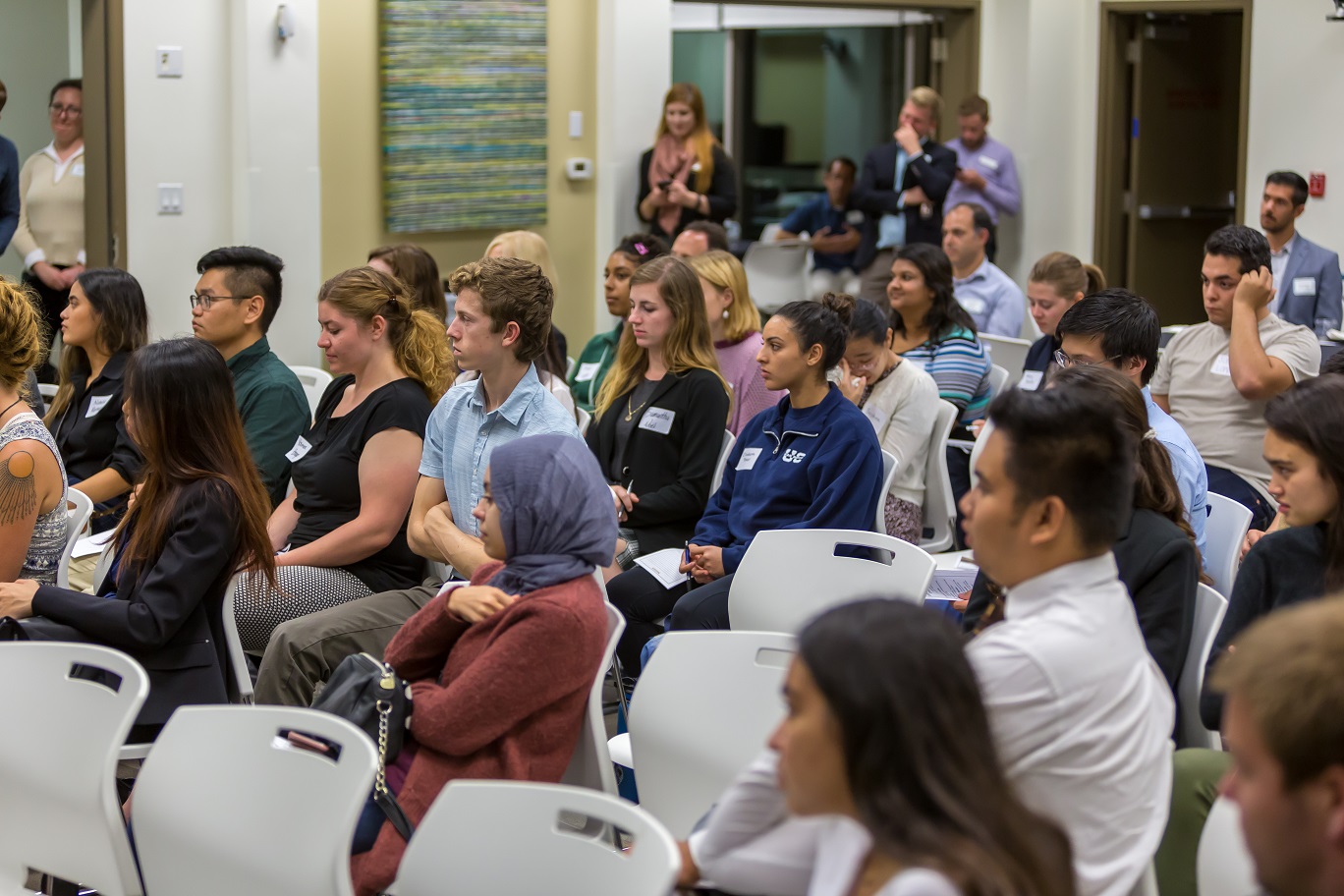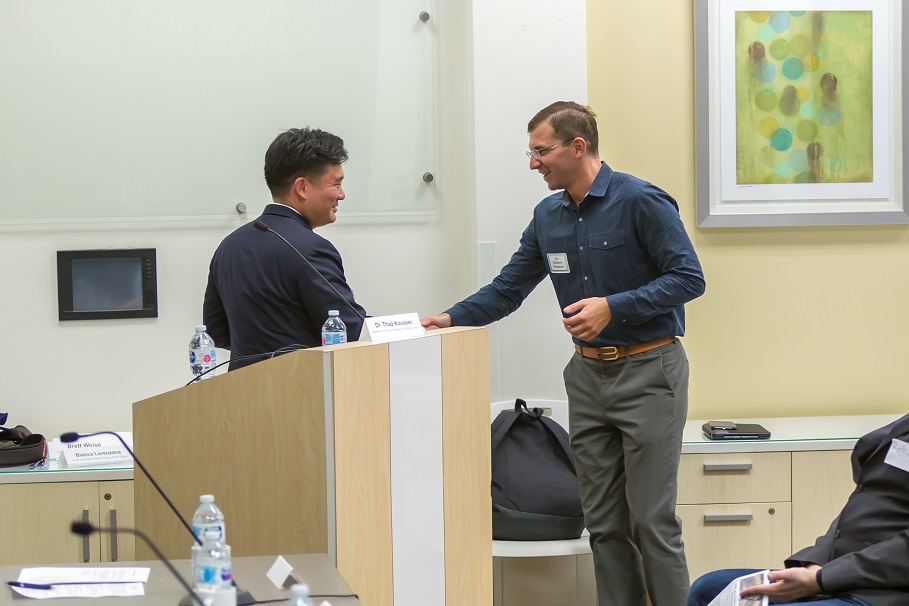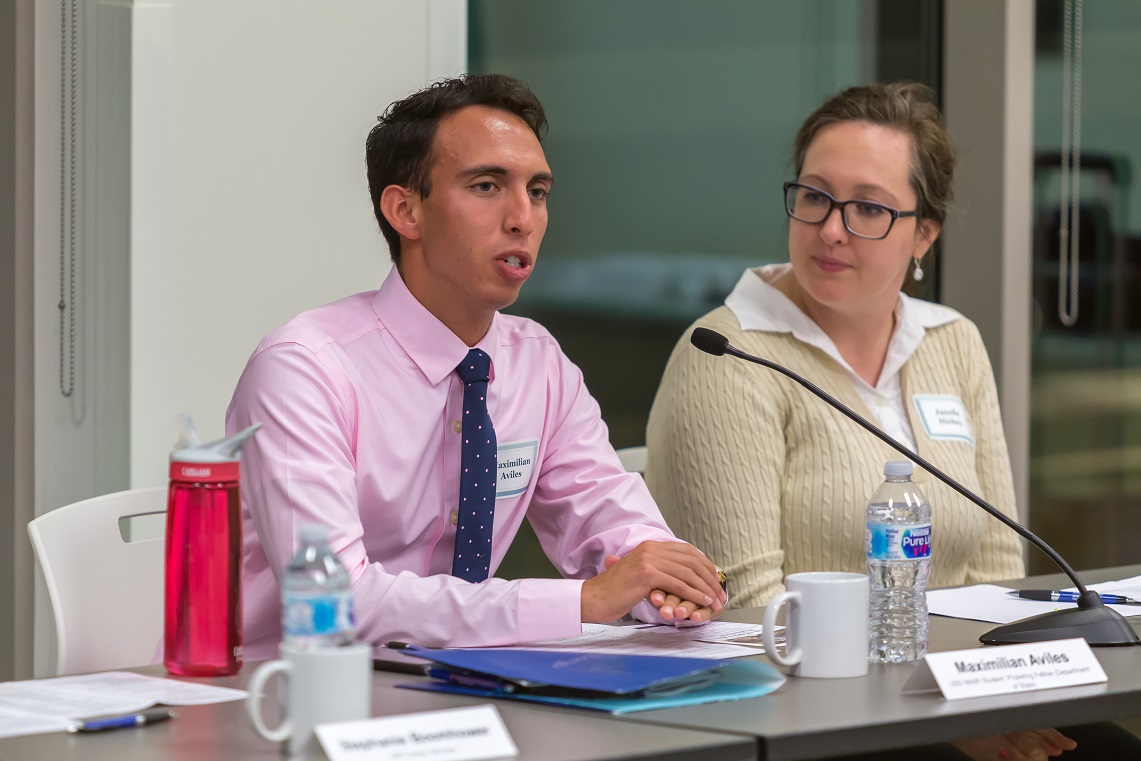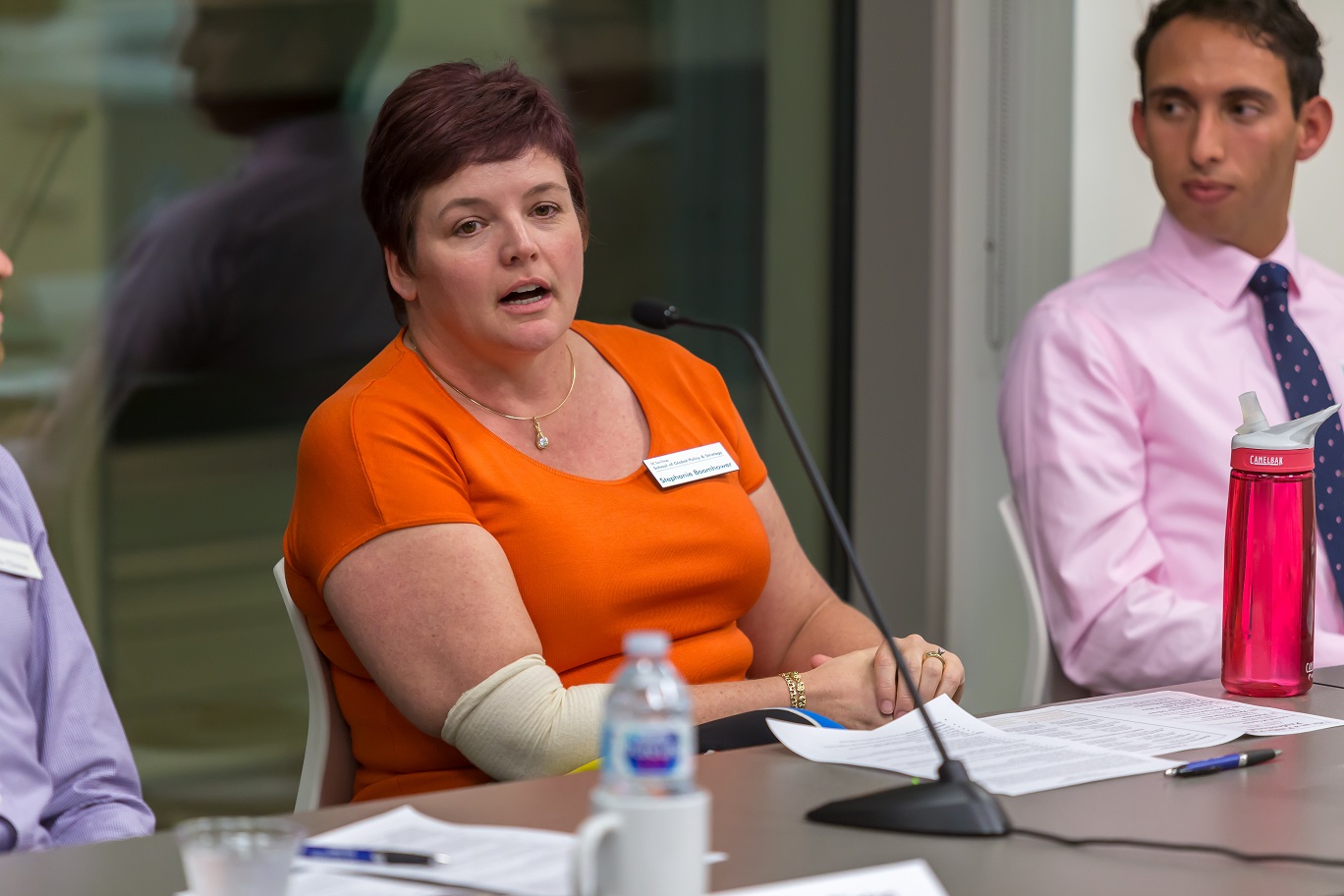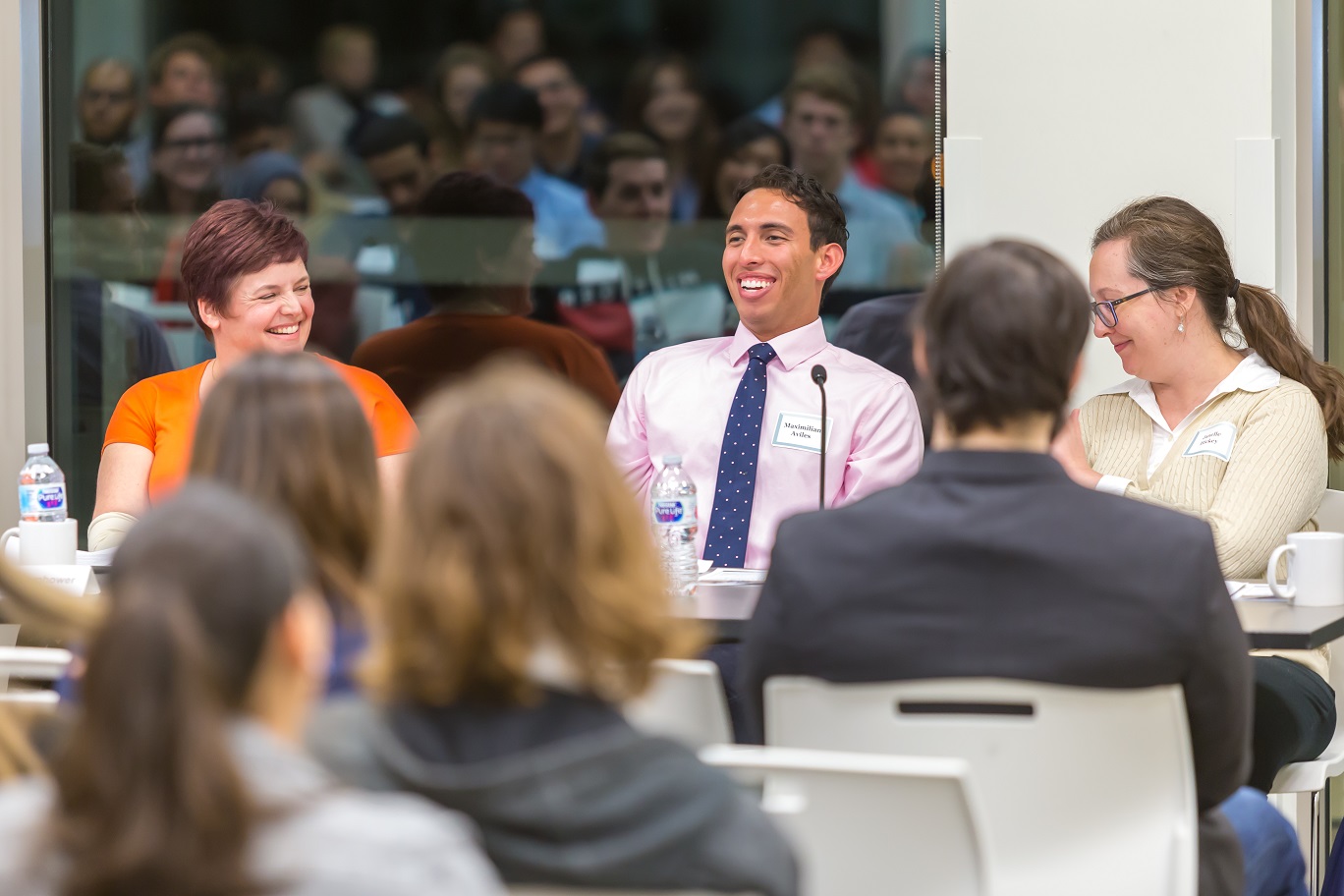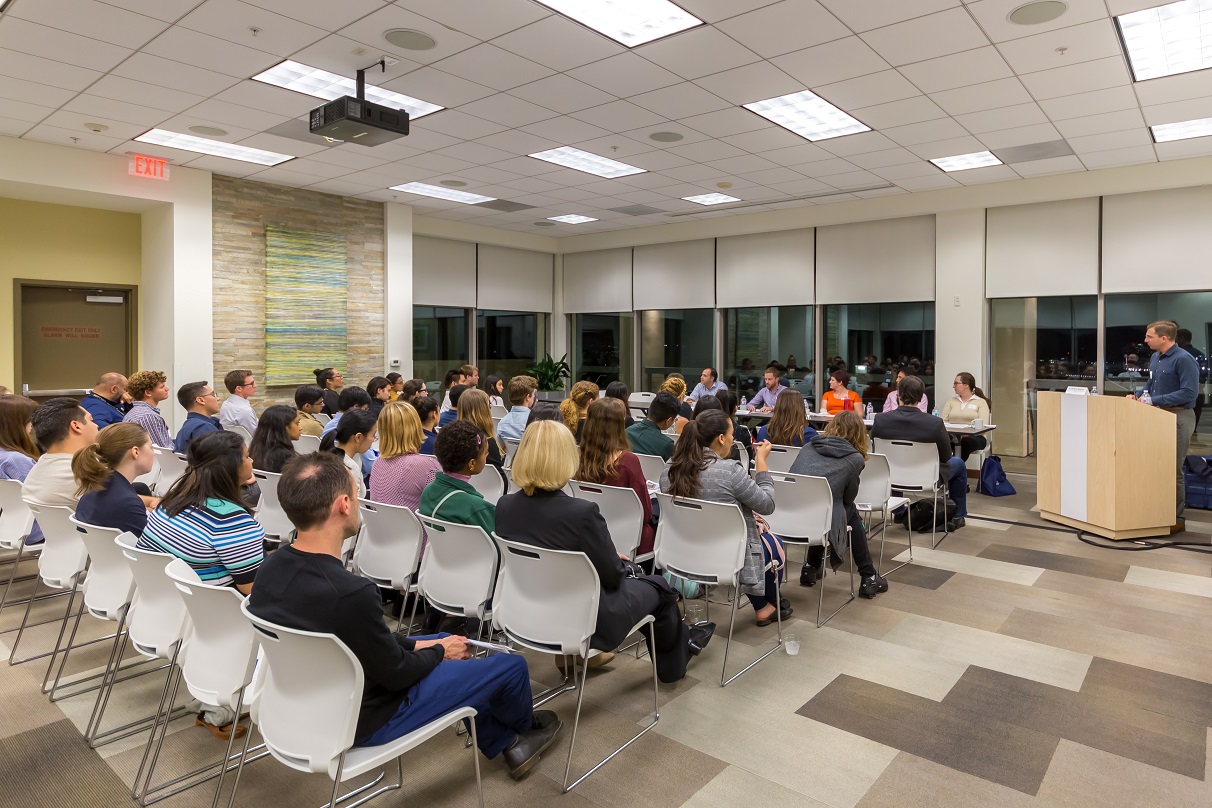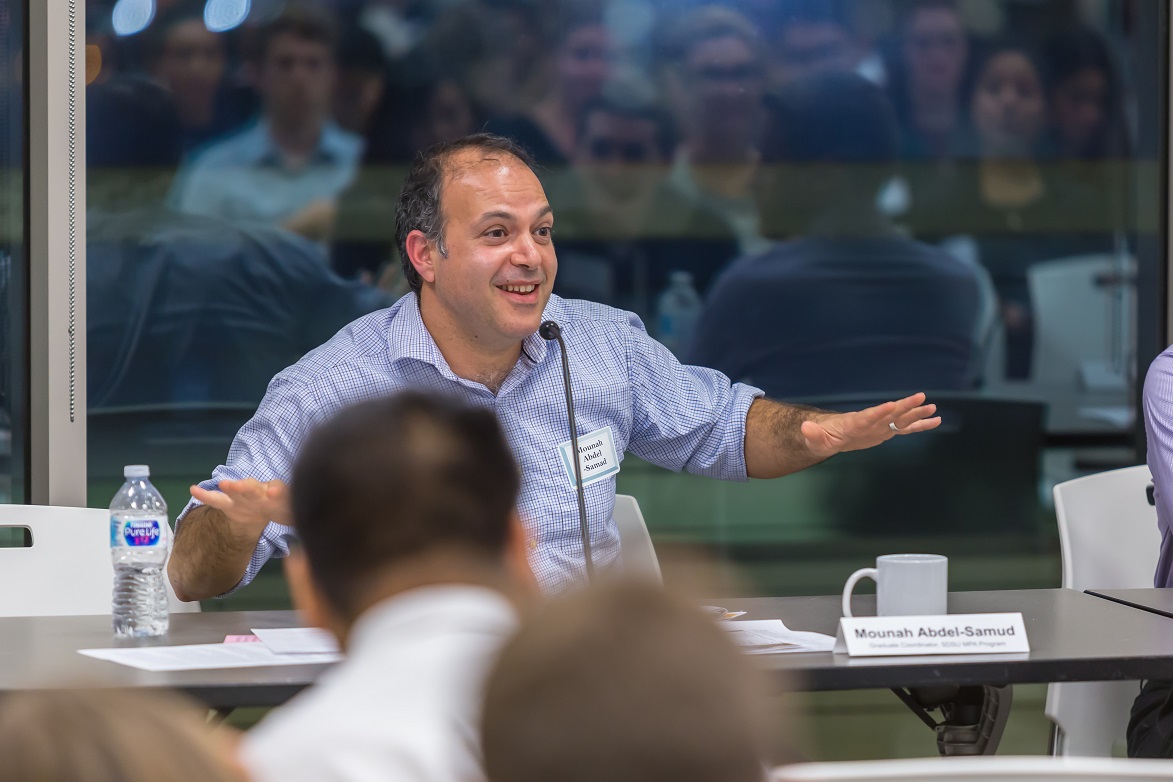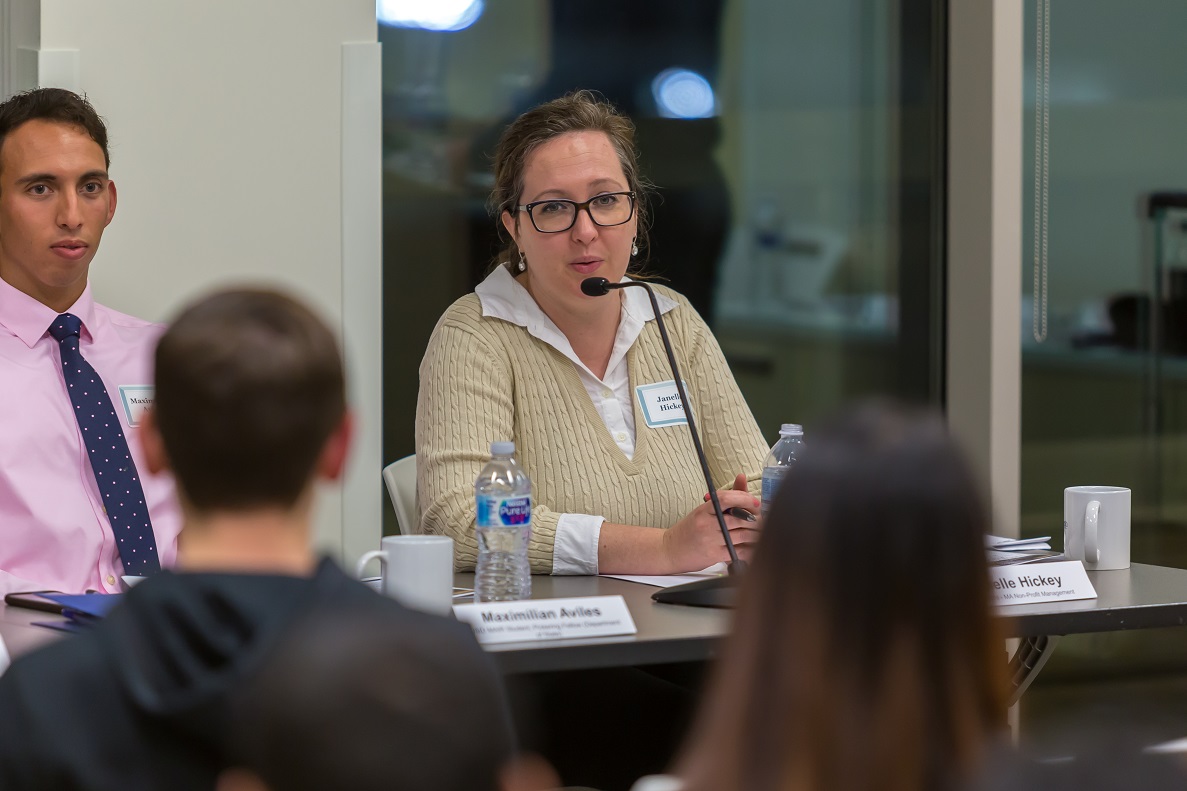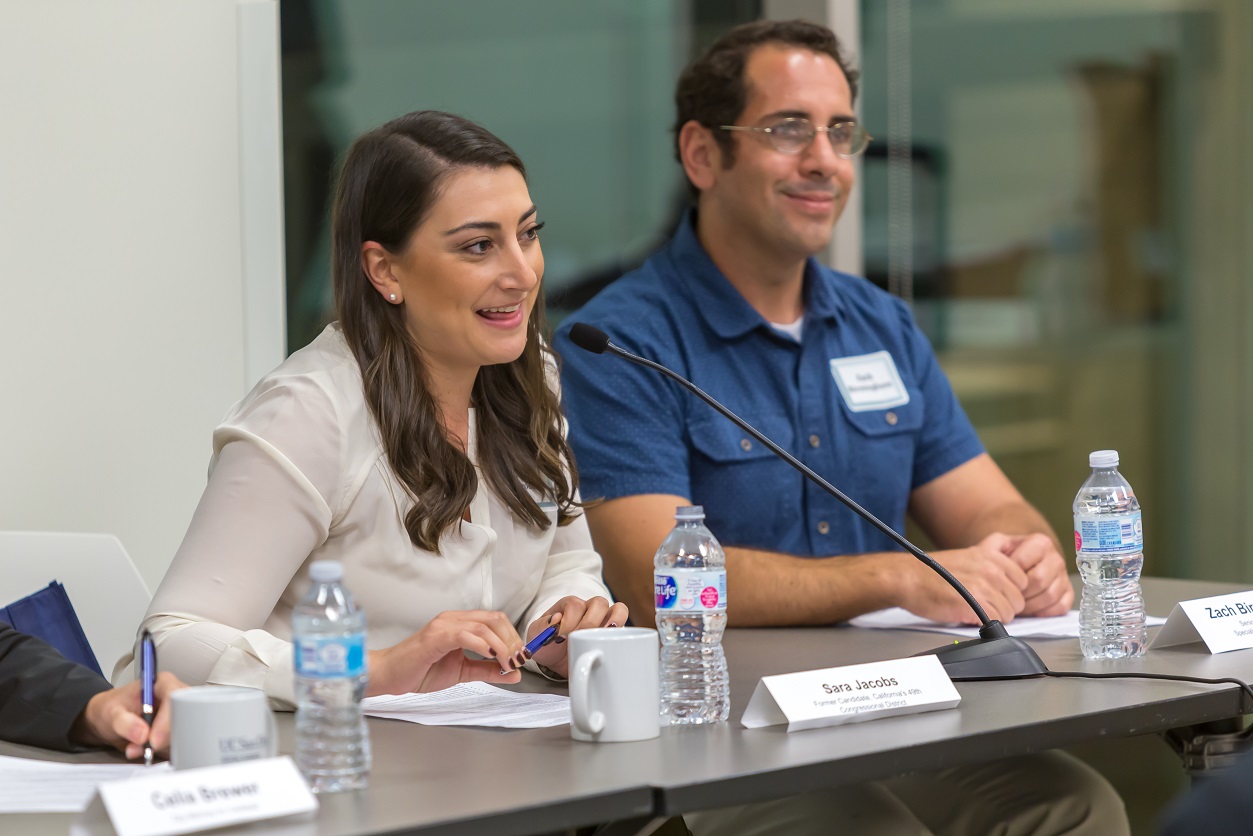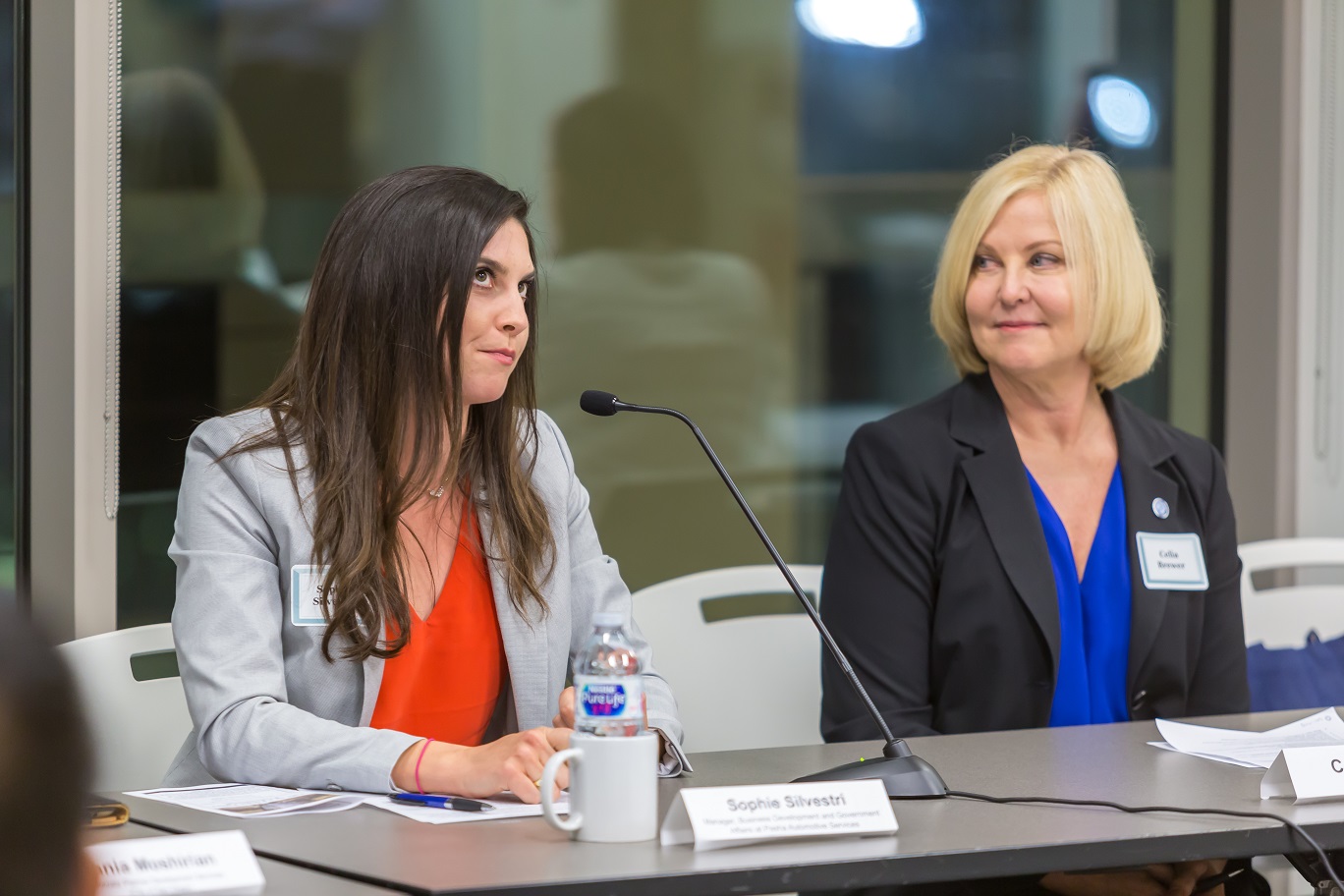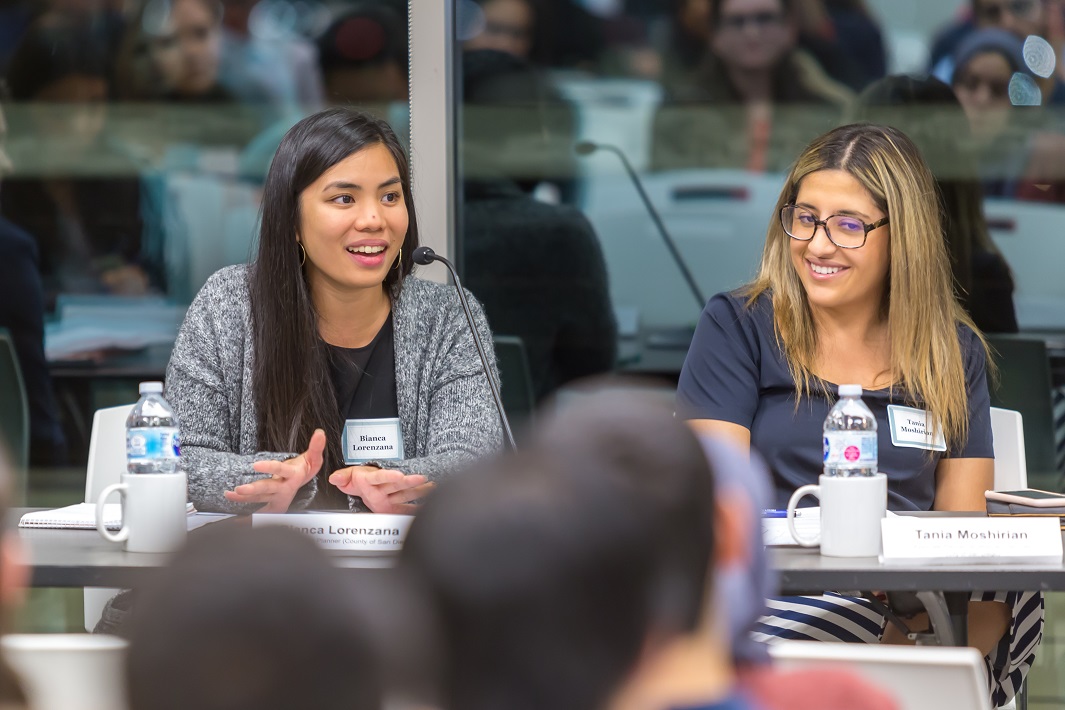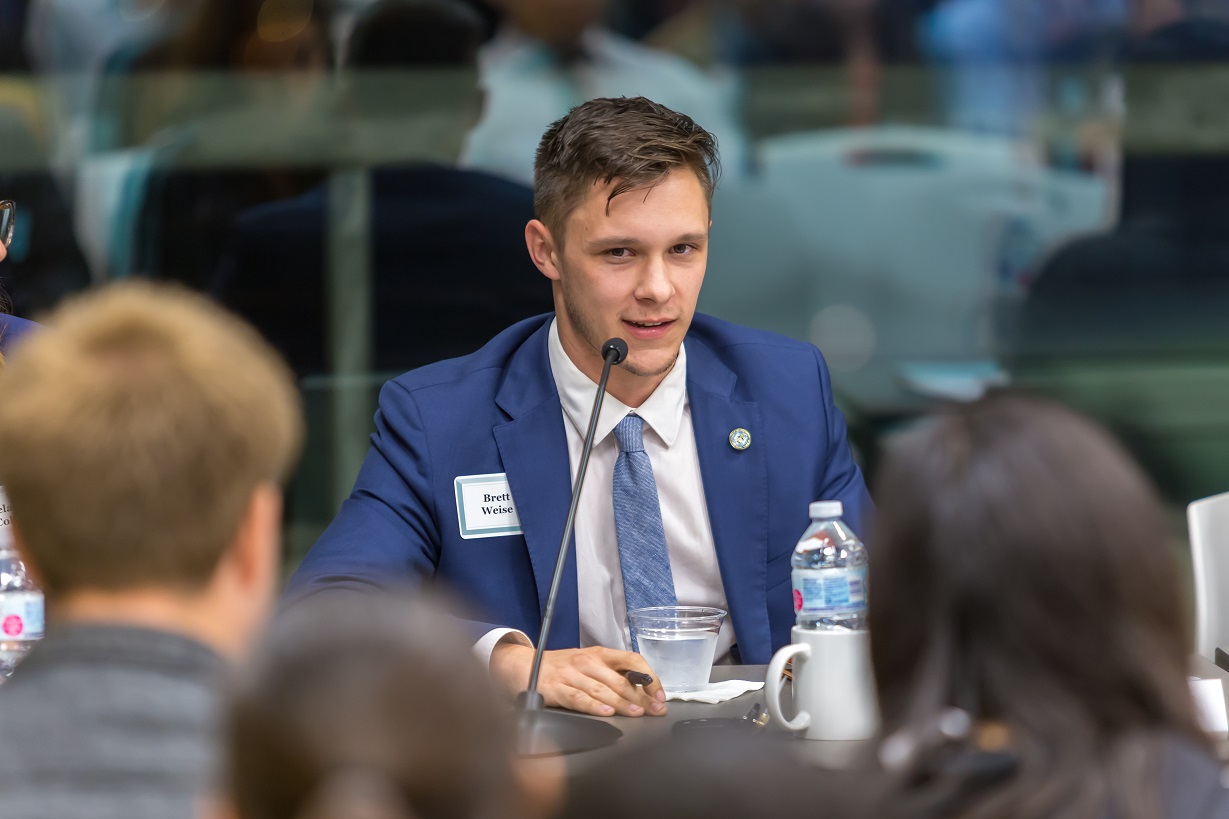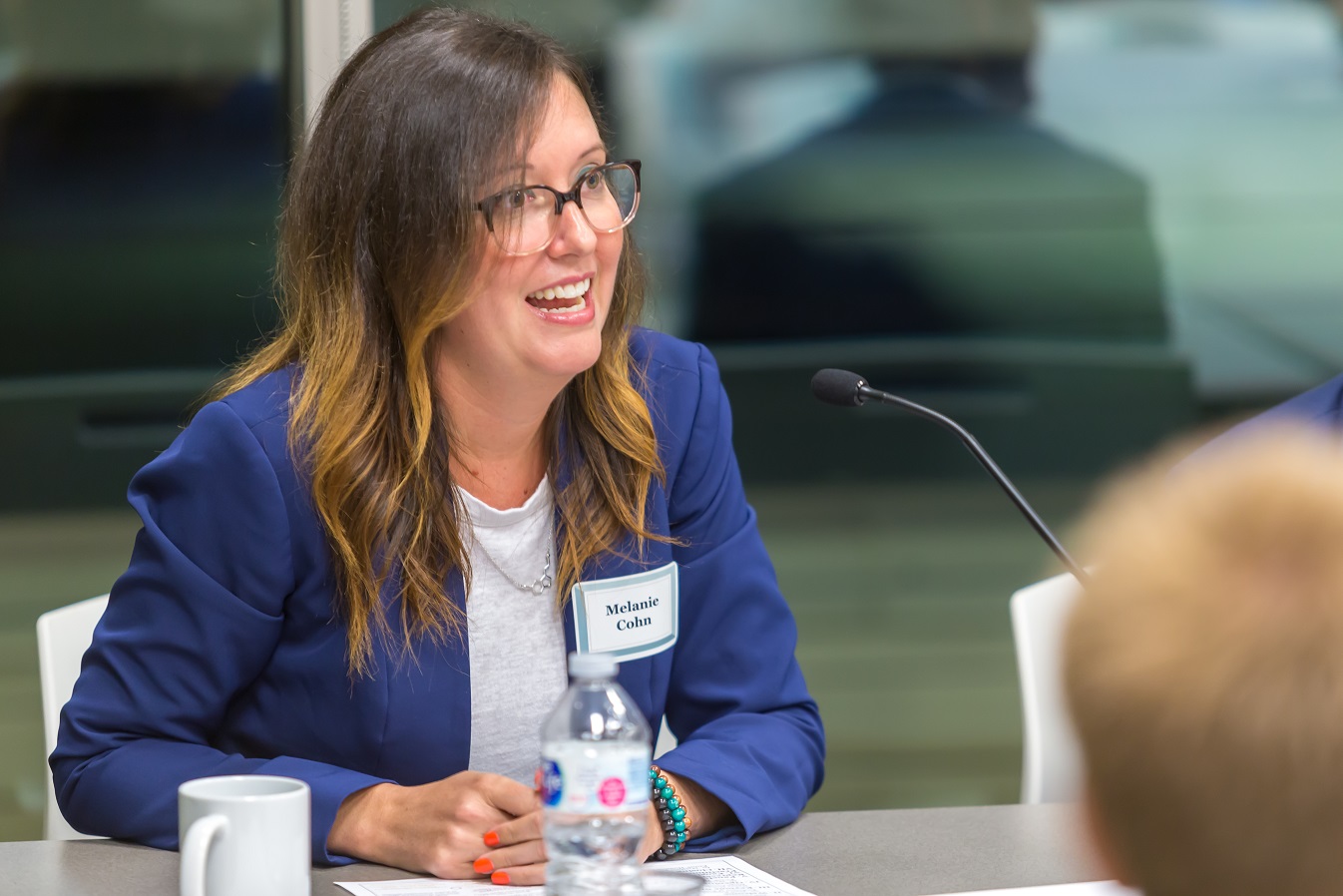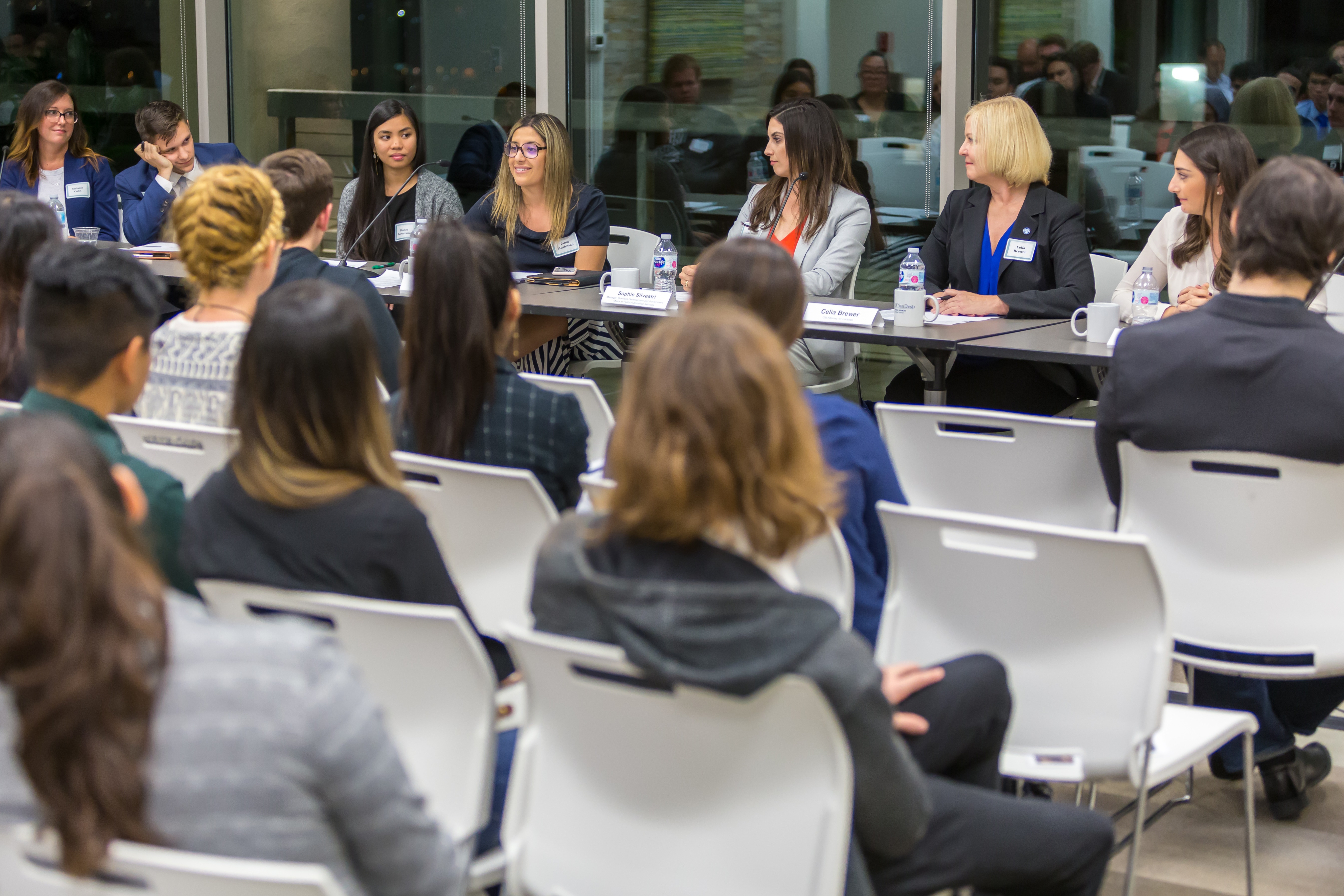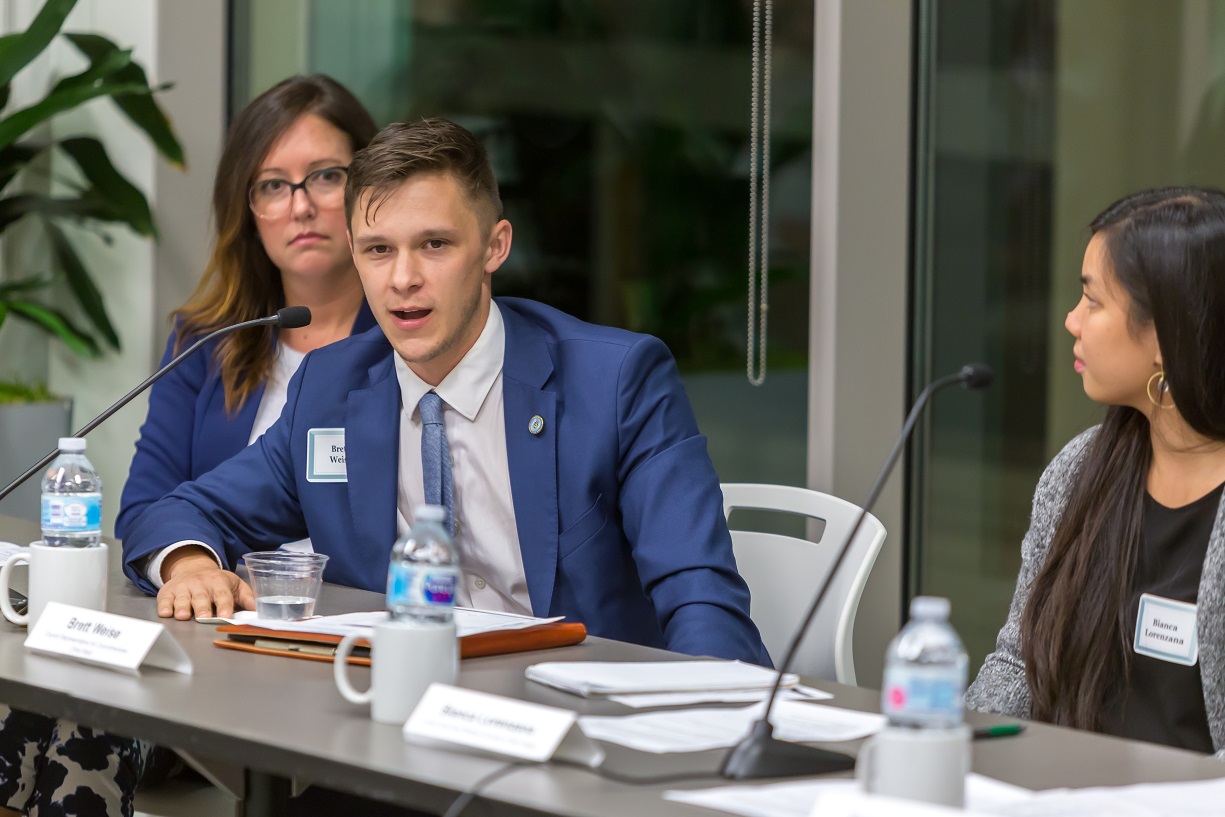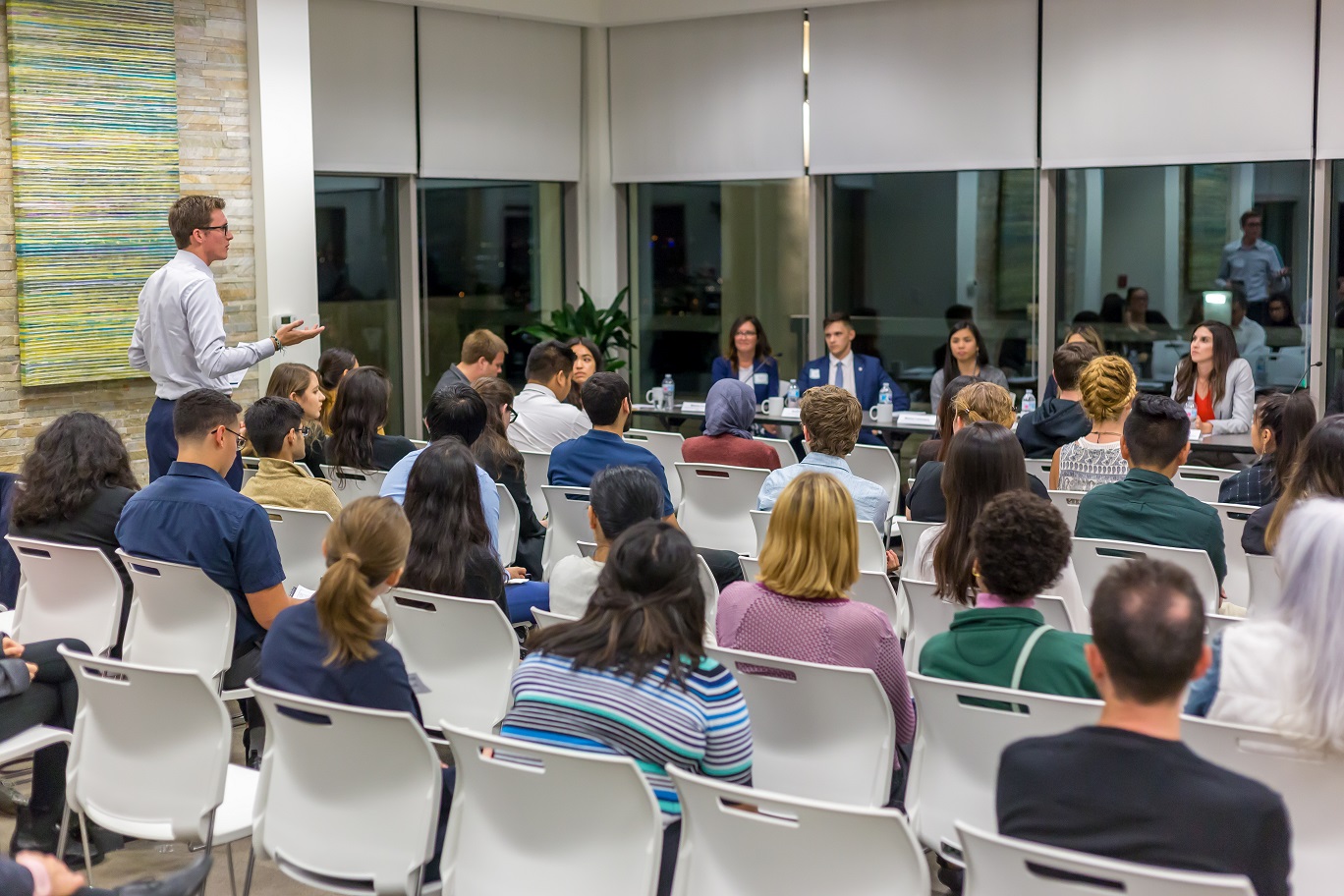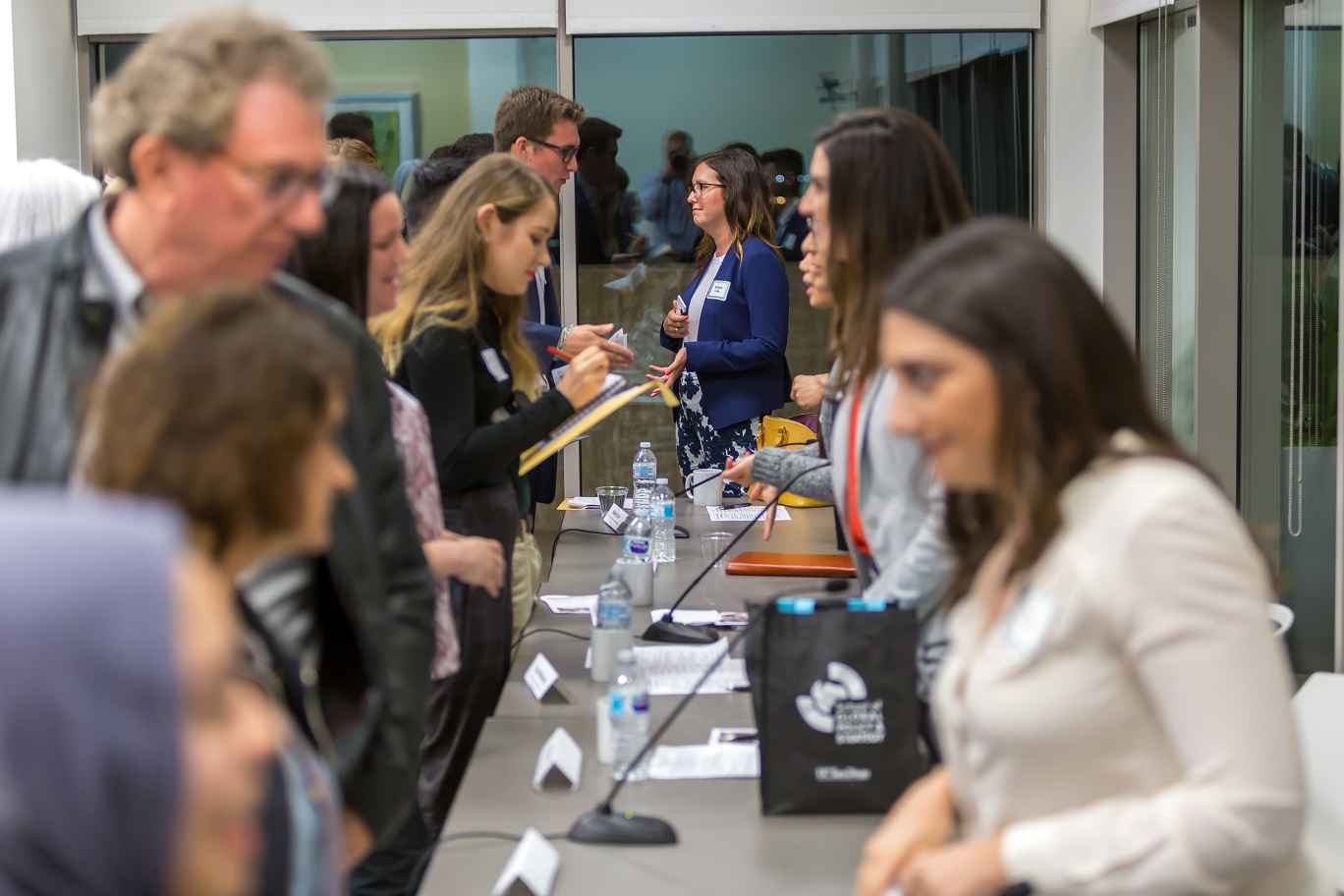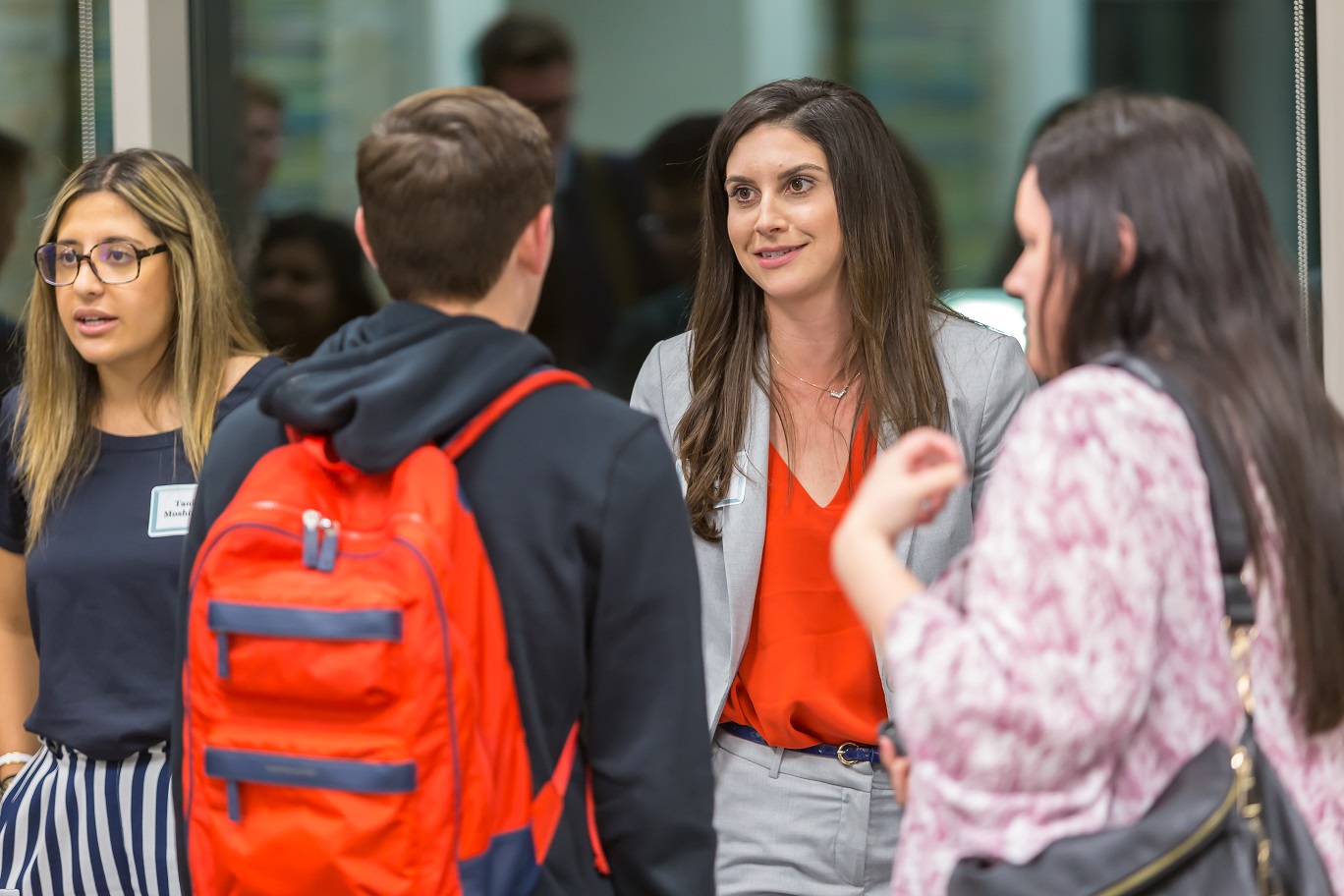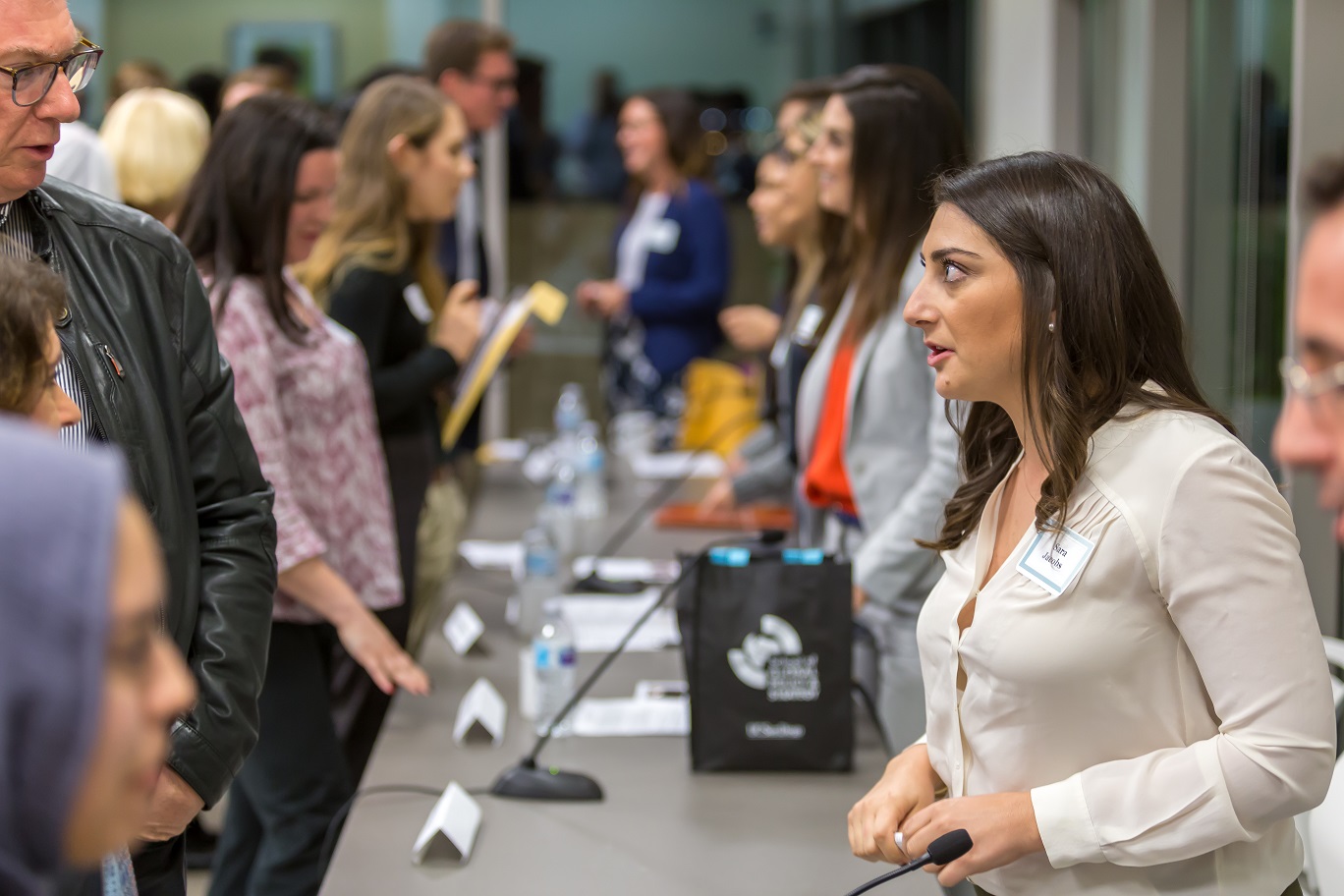 "Building a Successful Law School Application" Event - October 15, 2018
Video of "Building a Successful Law School Application" Event and LSAT Discussion
Photo credit: Natalie Ikker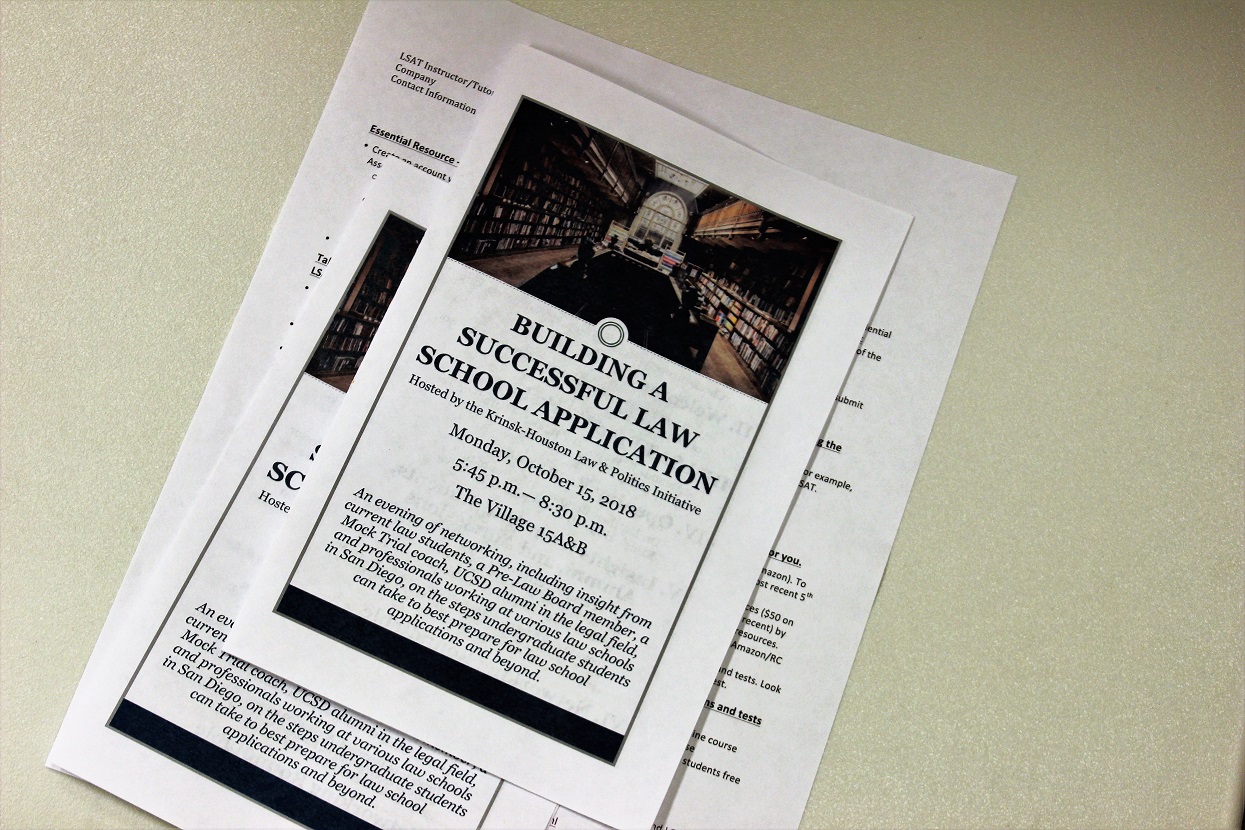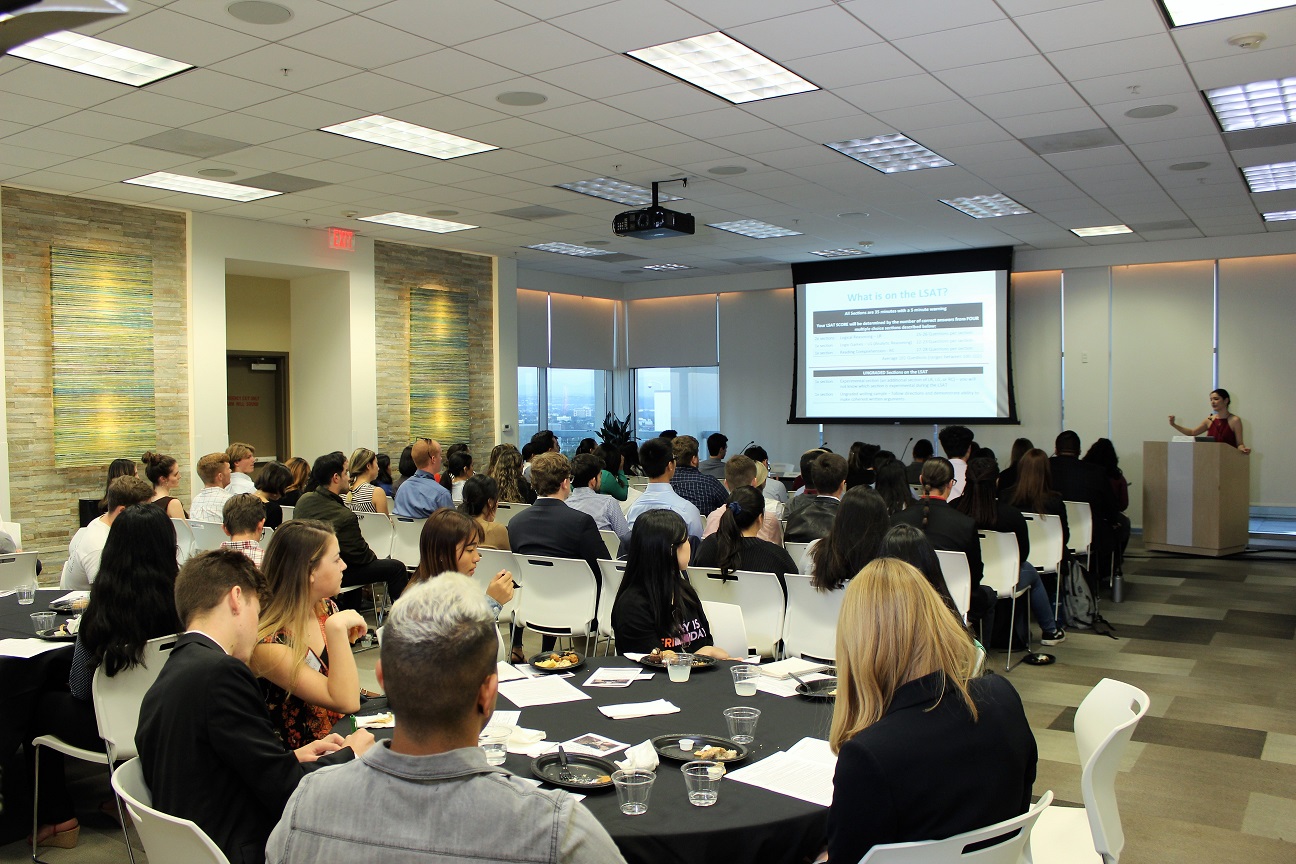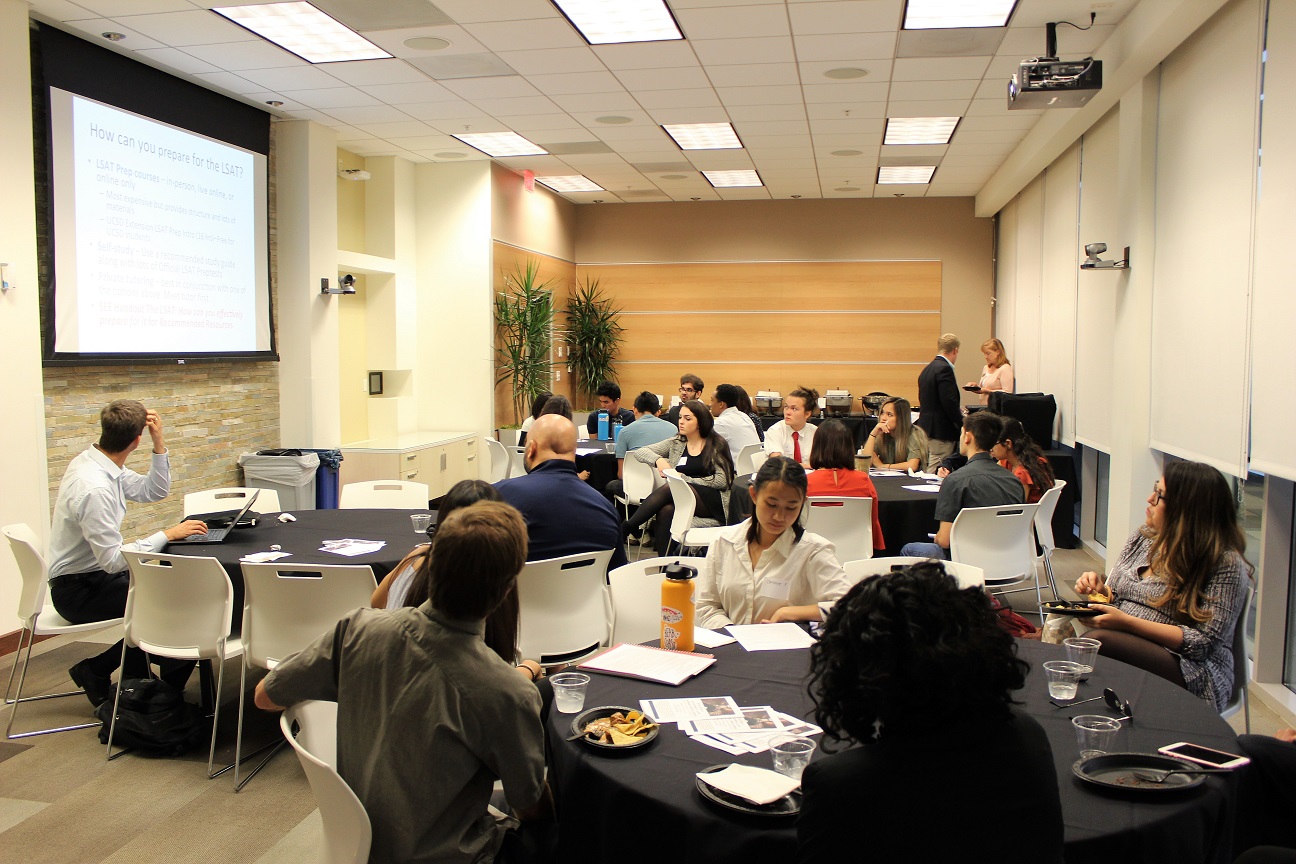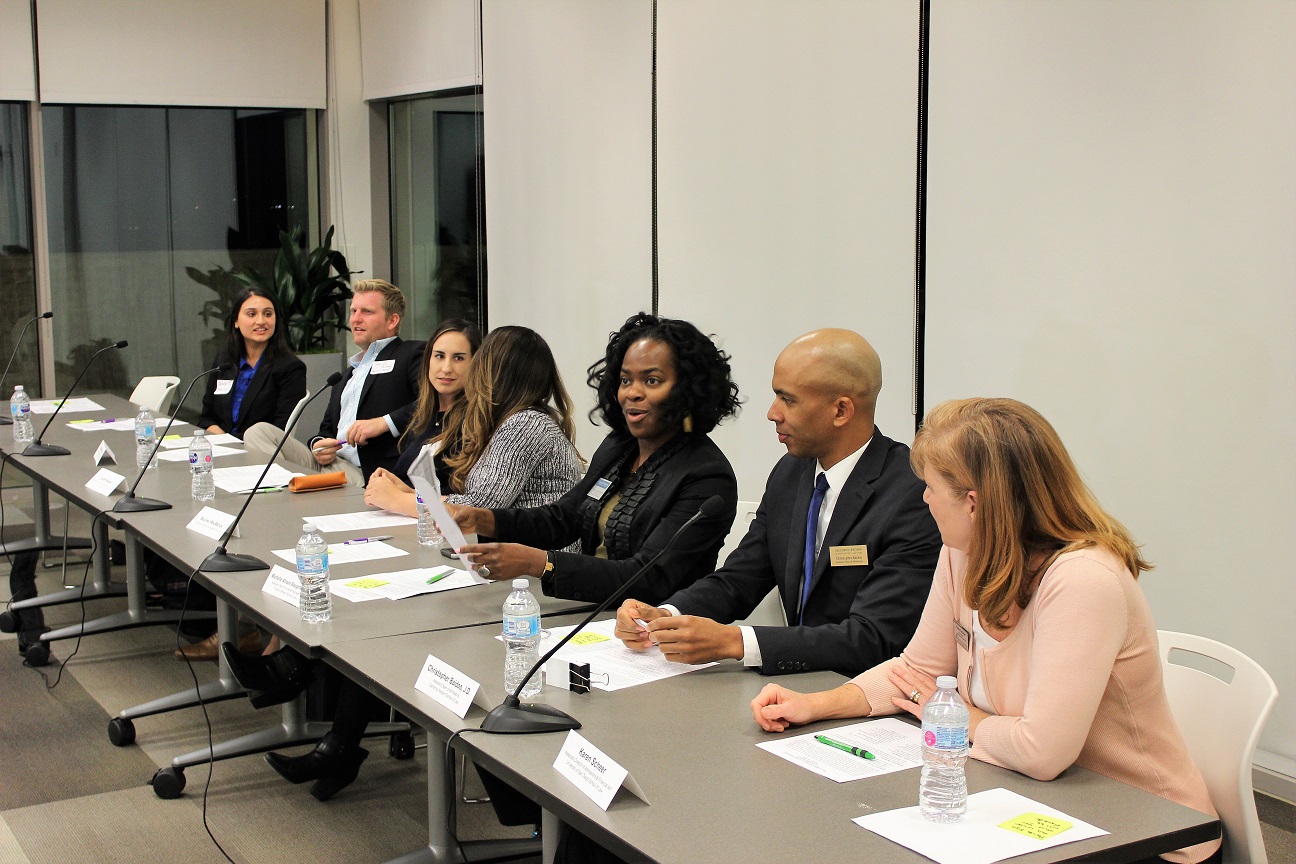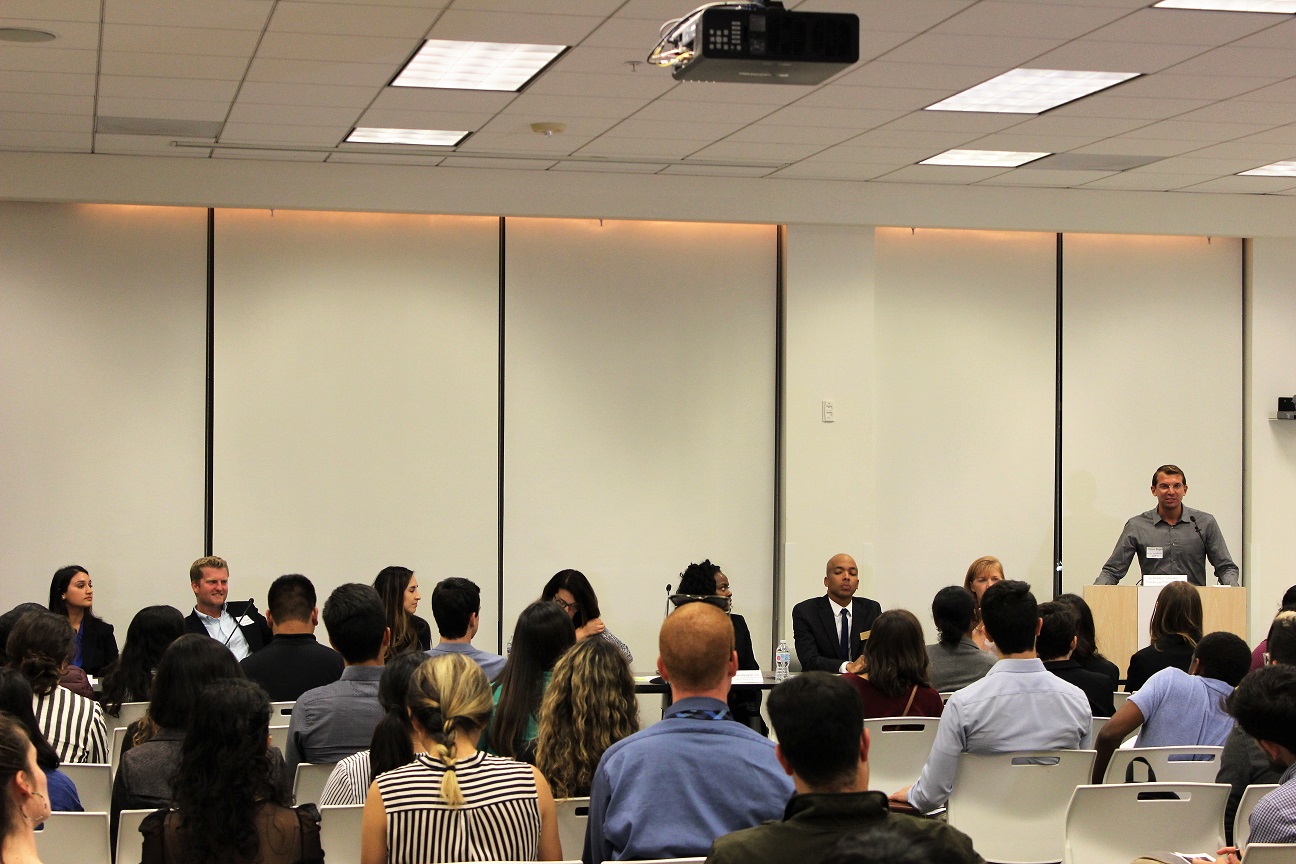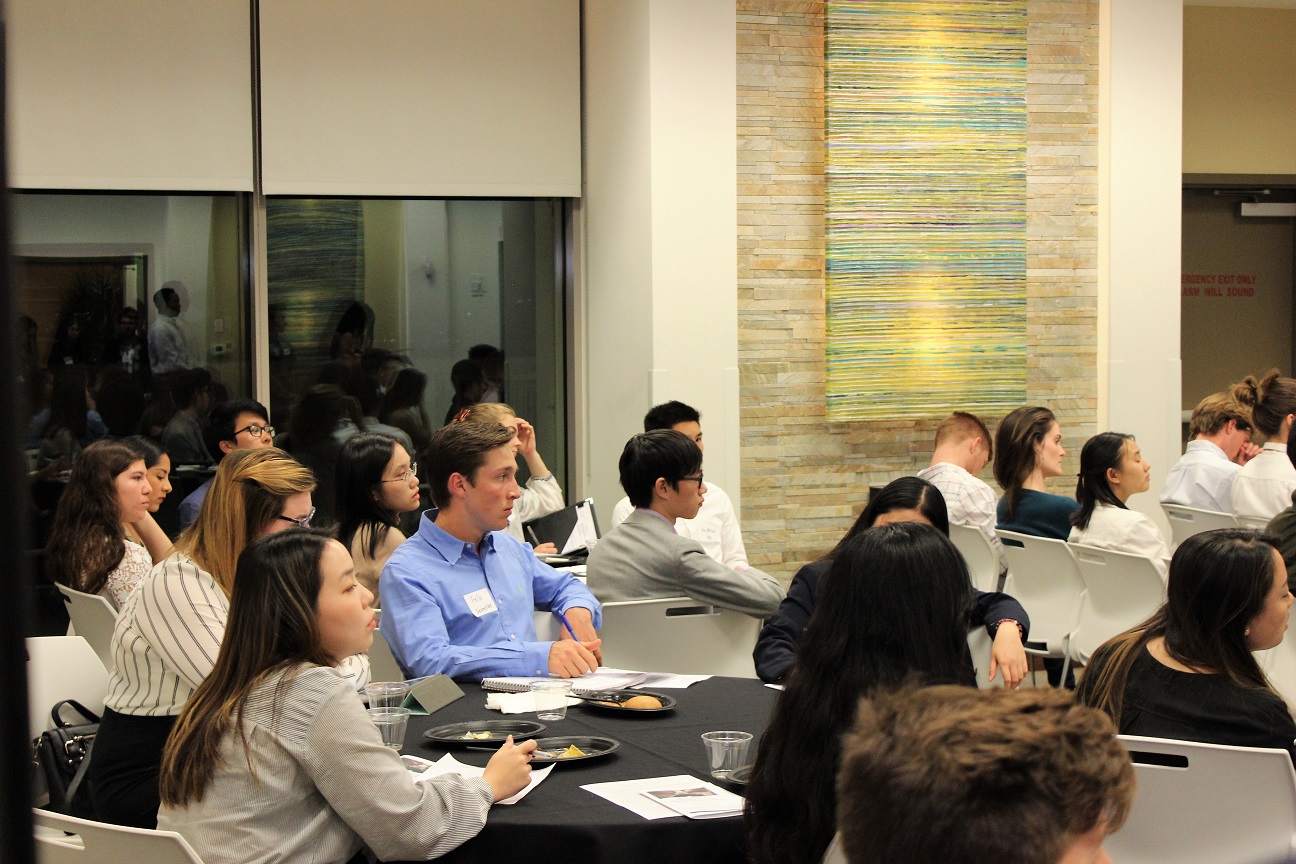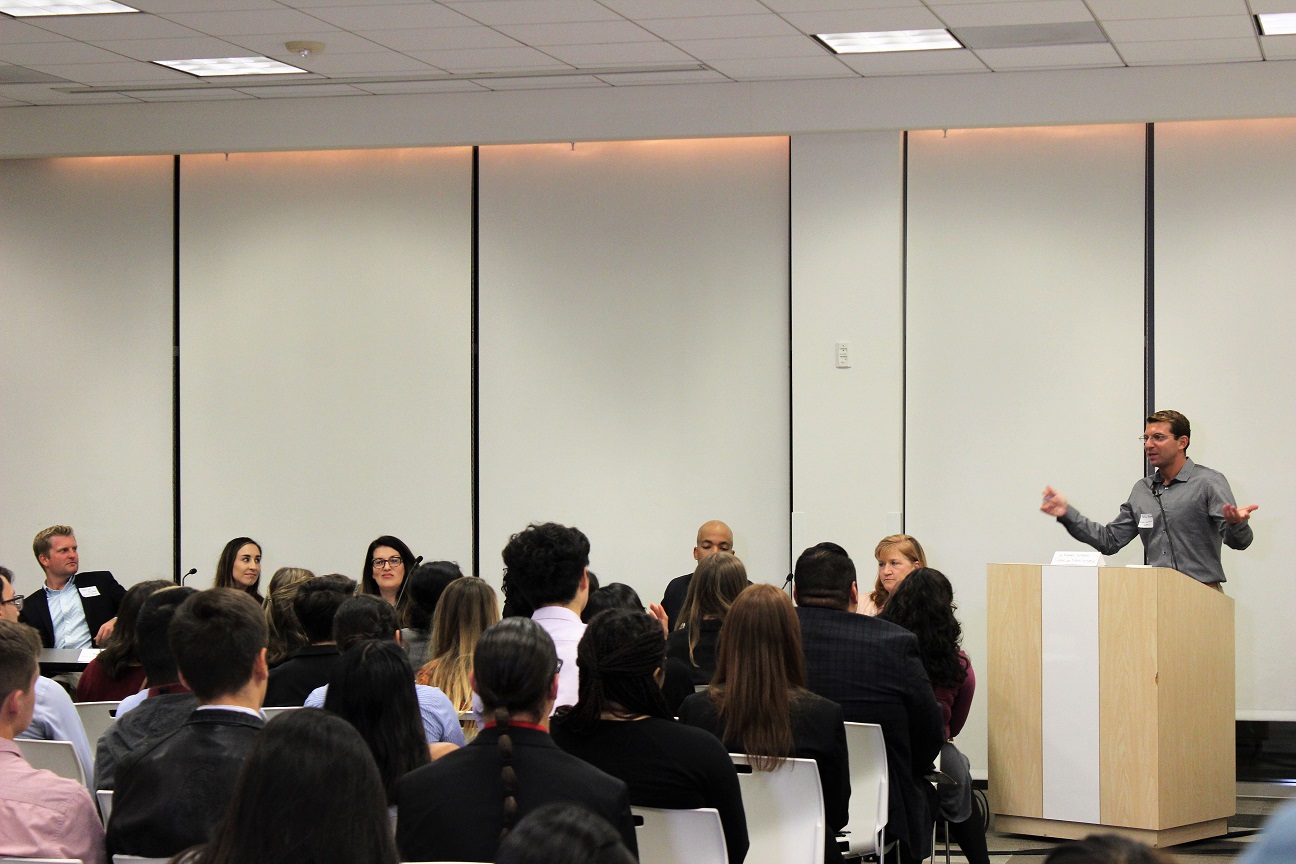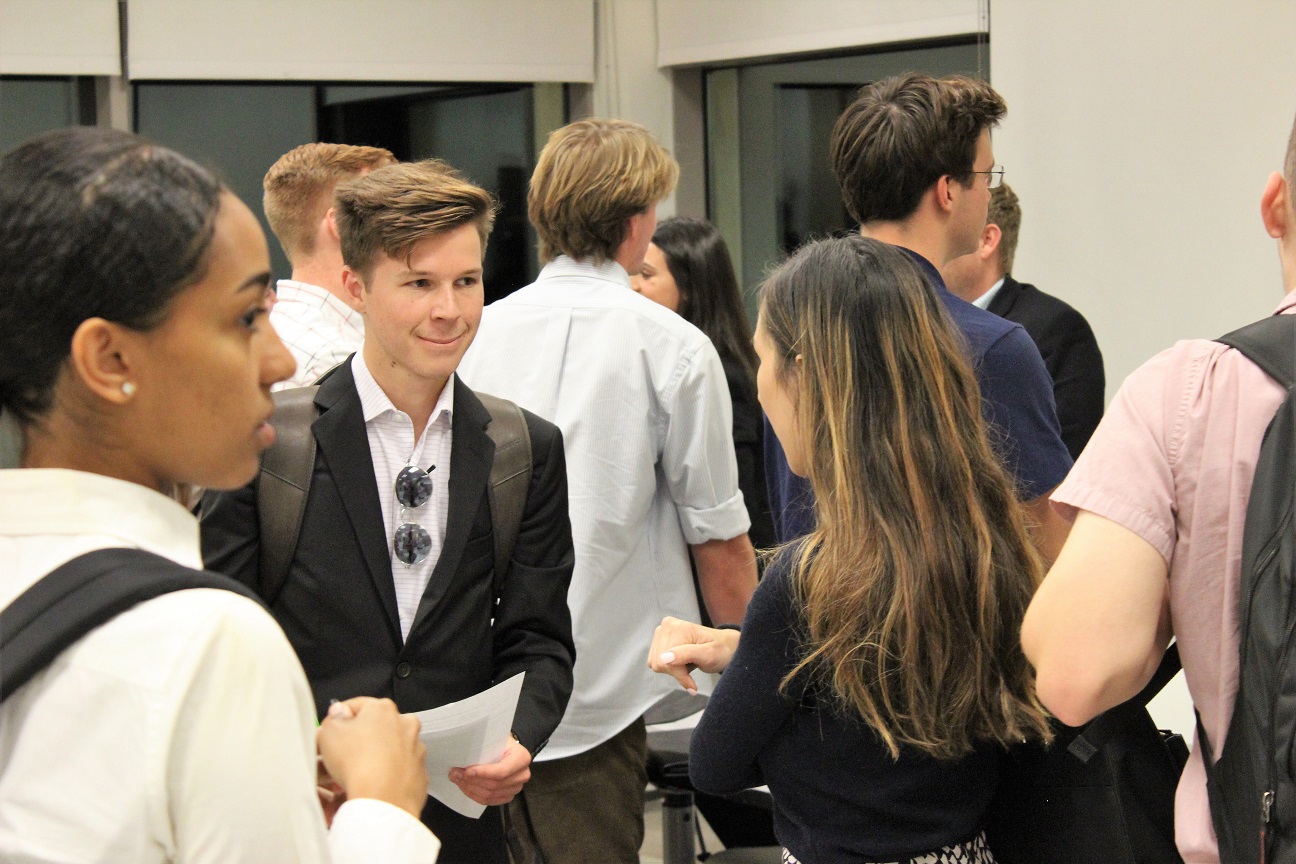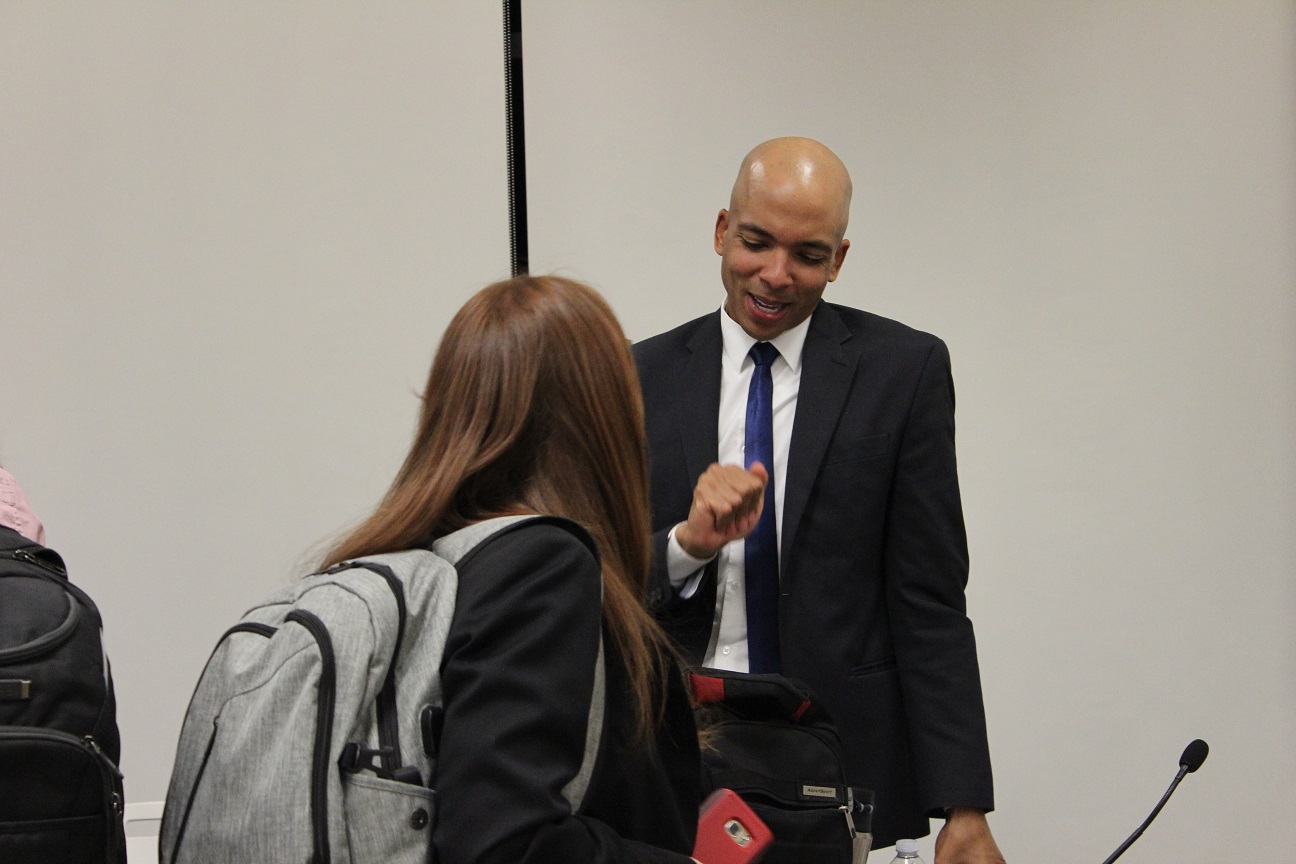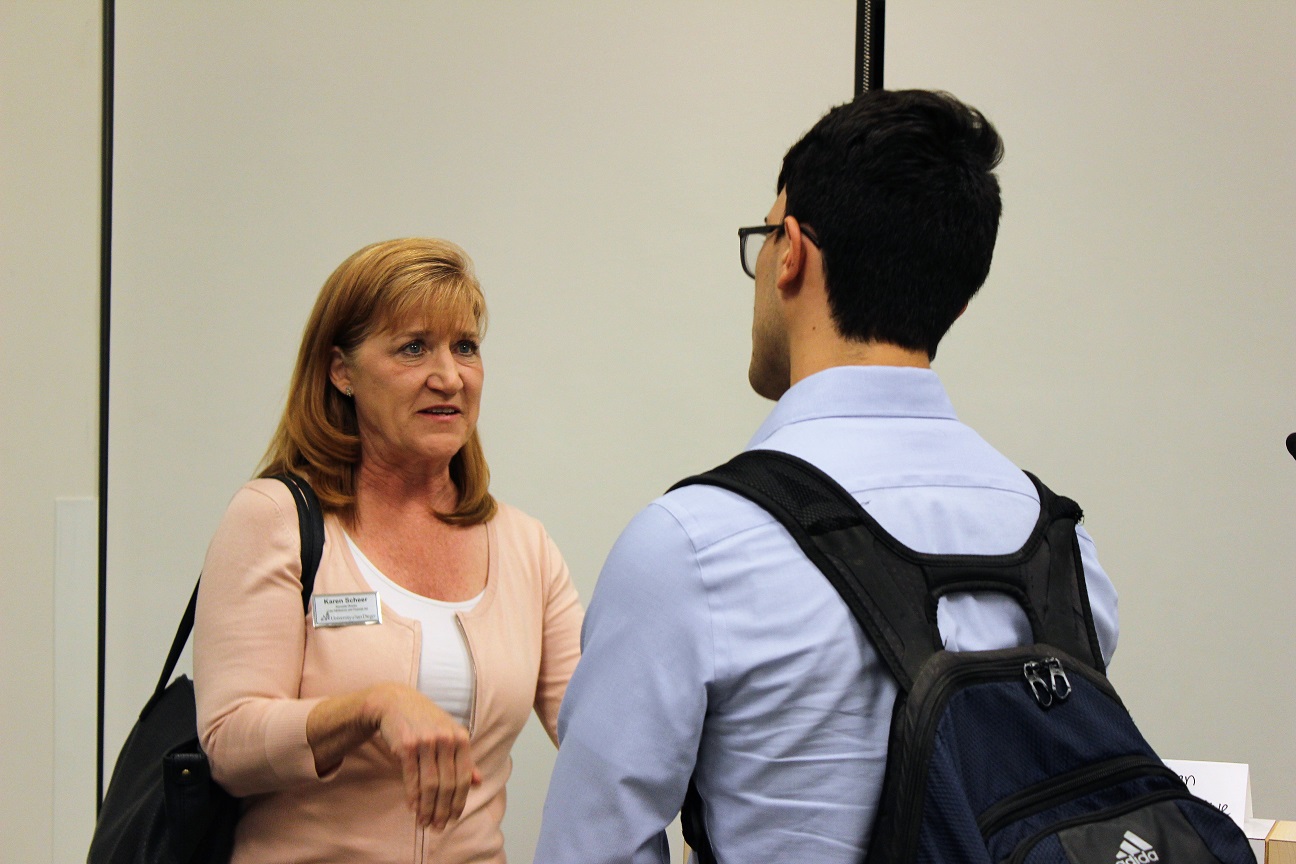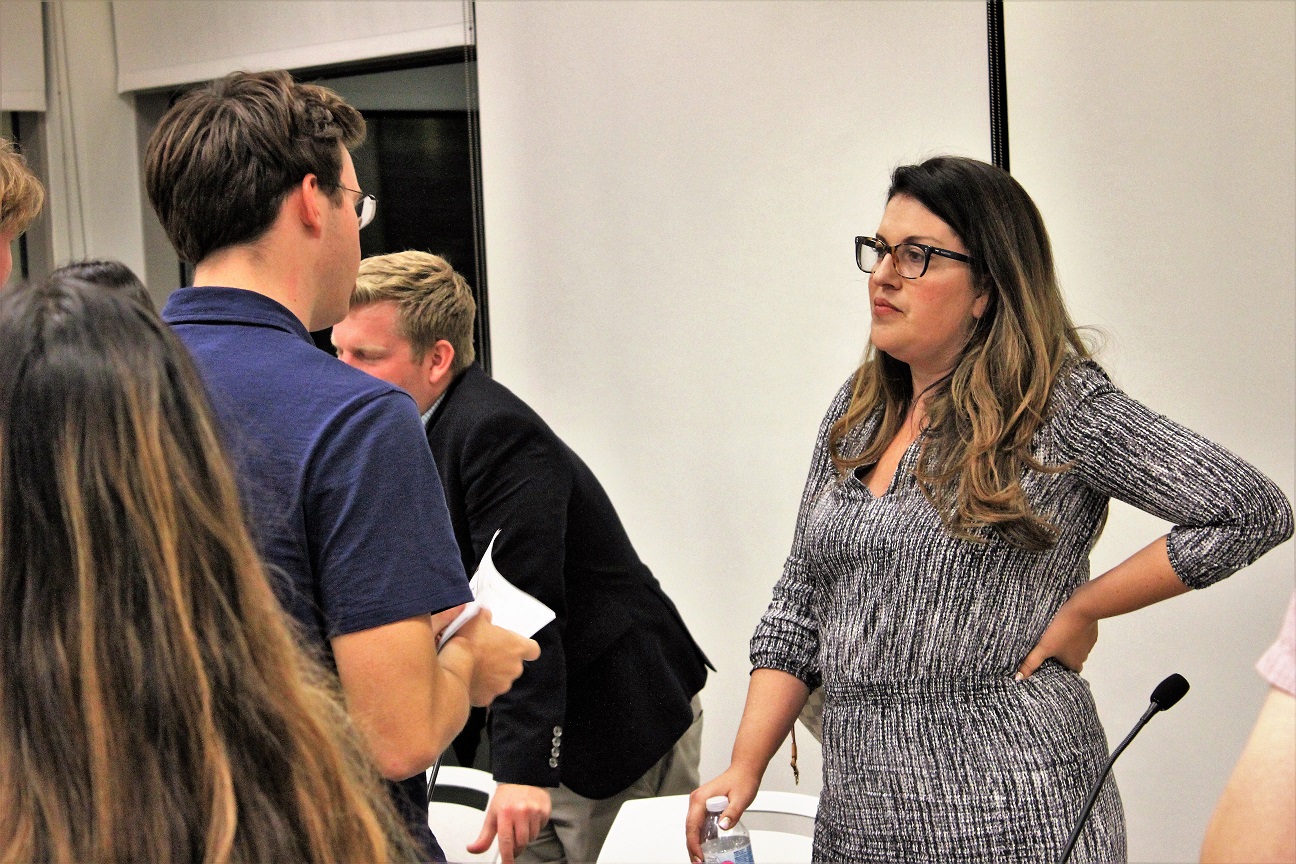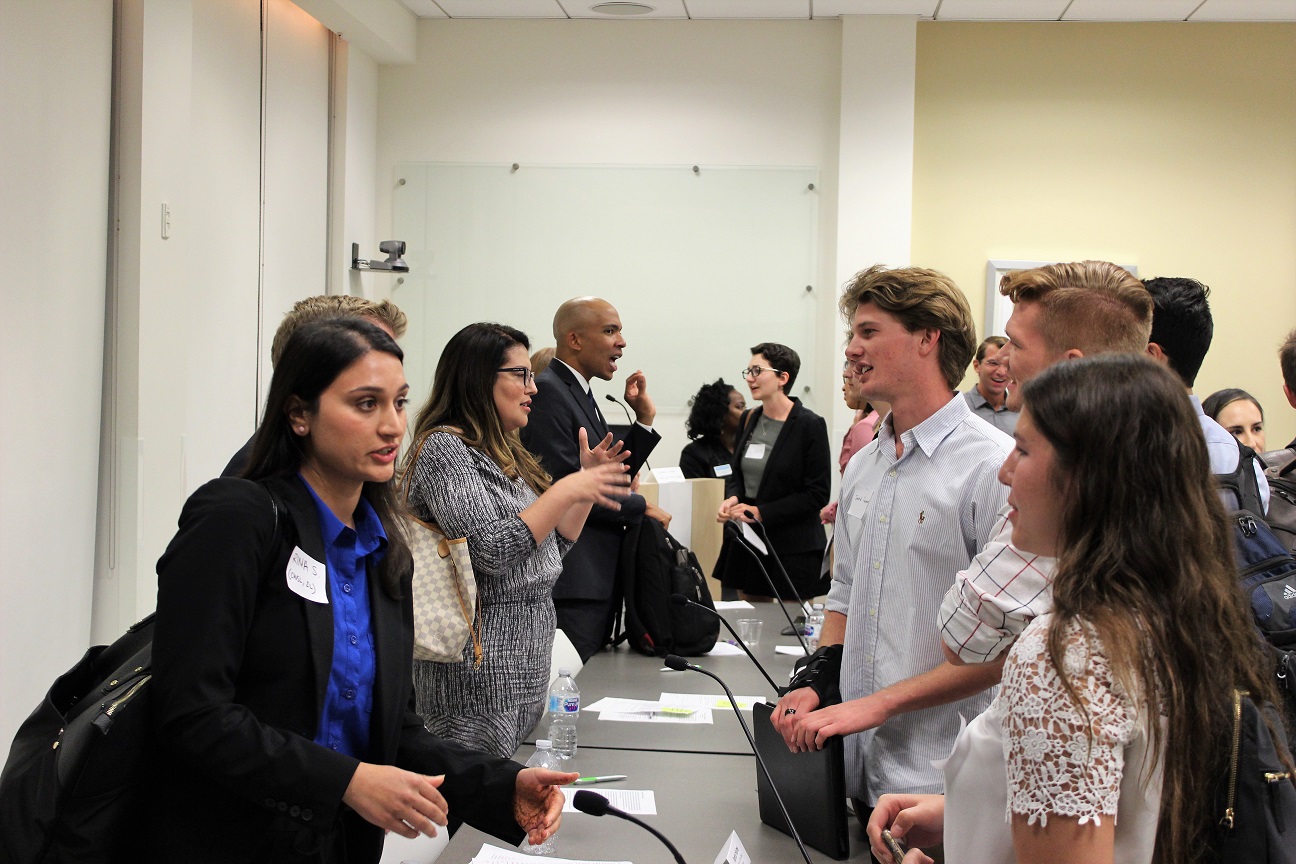 Appellate Arguments
Photo credit: Katie Gardner Photography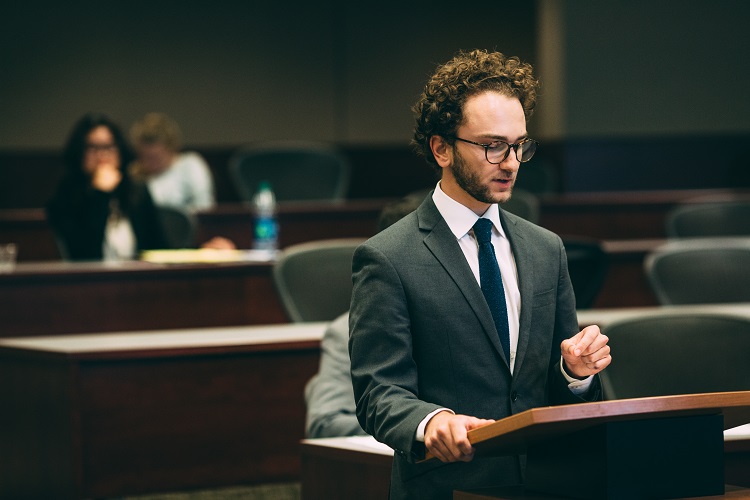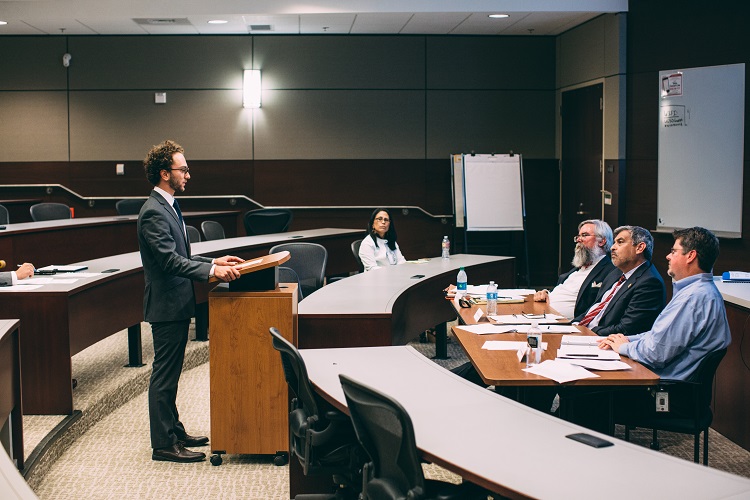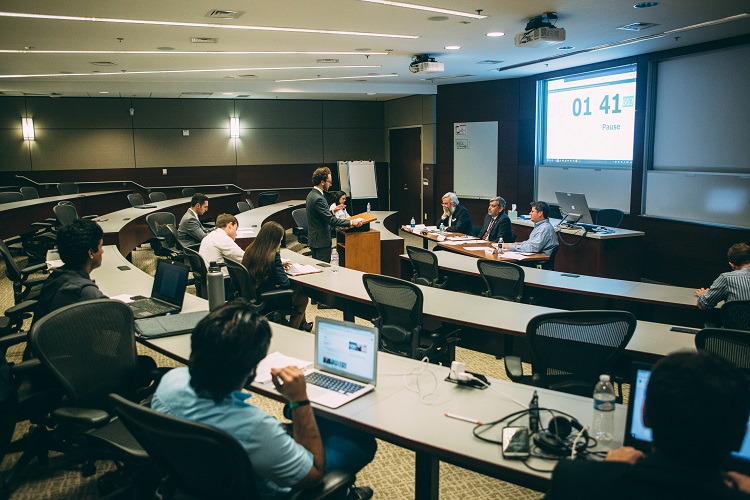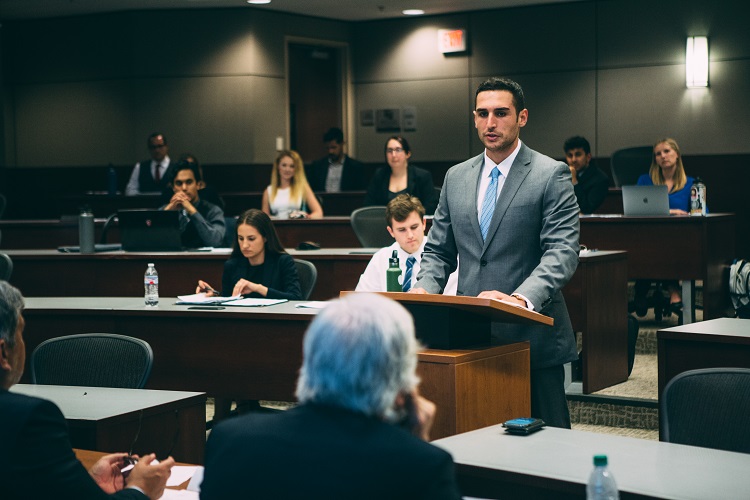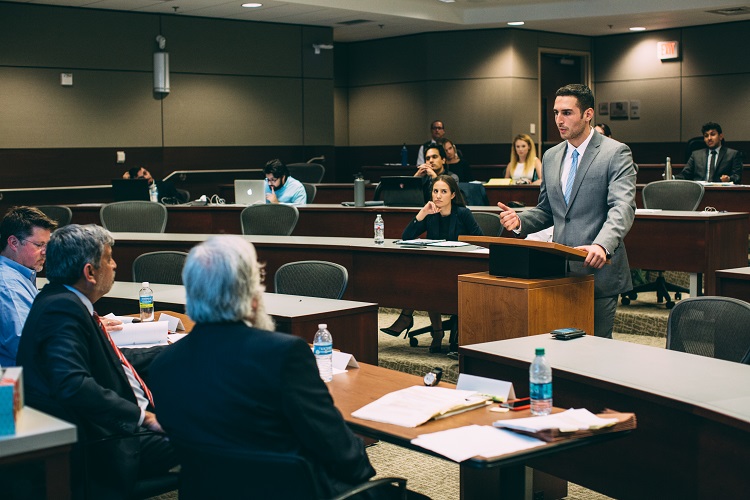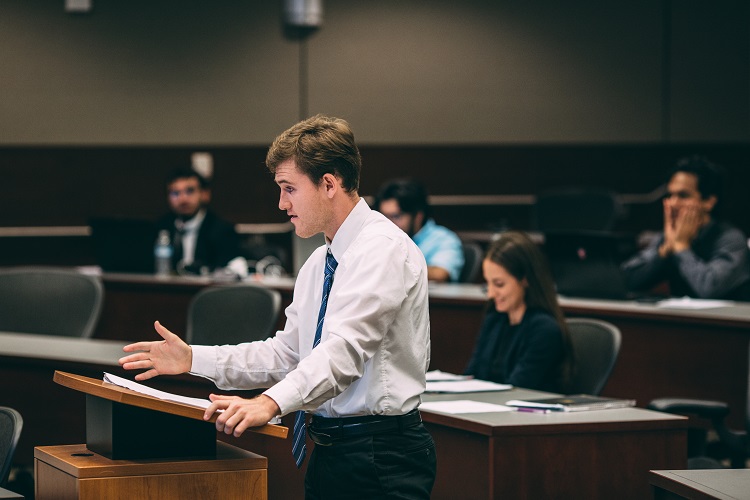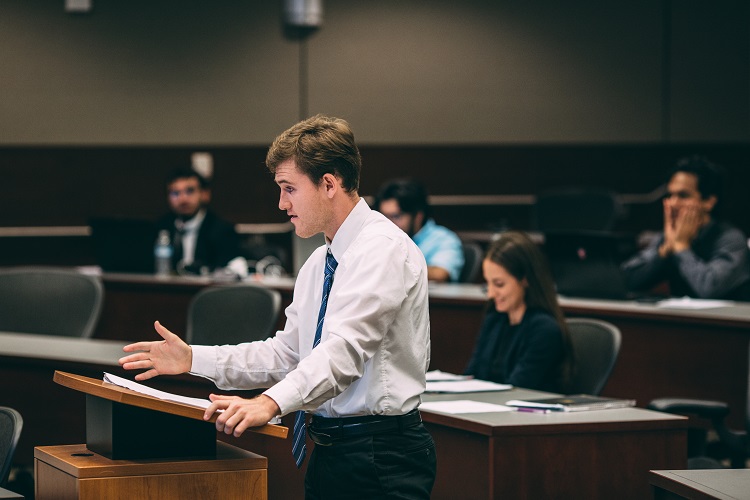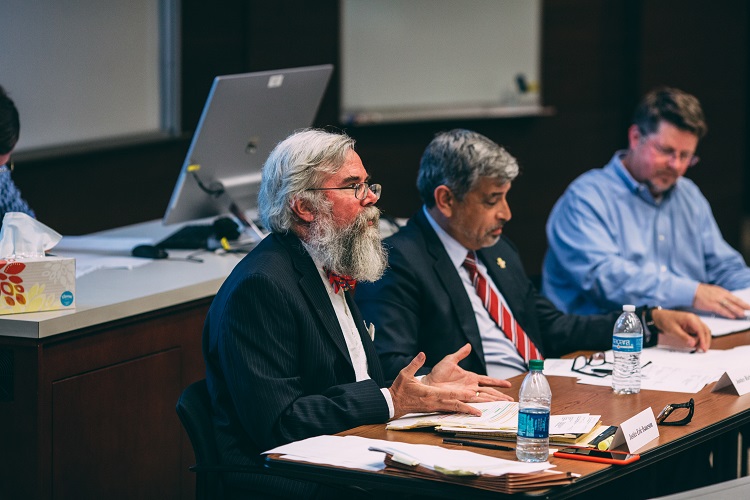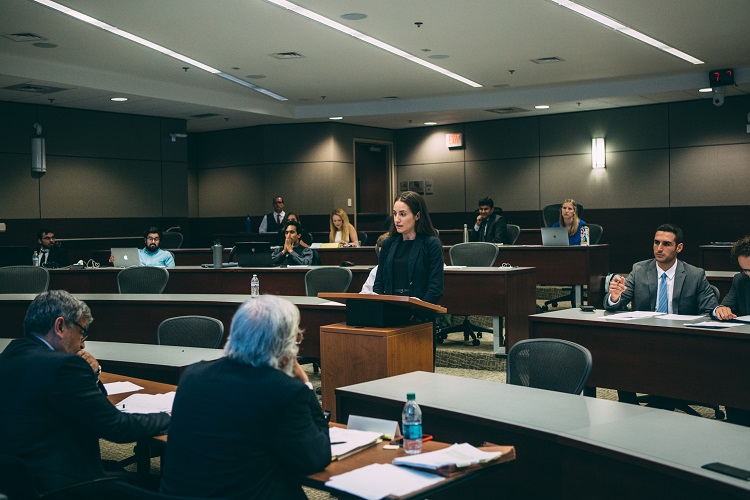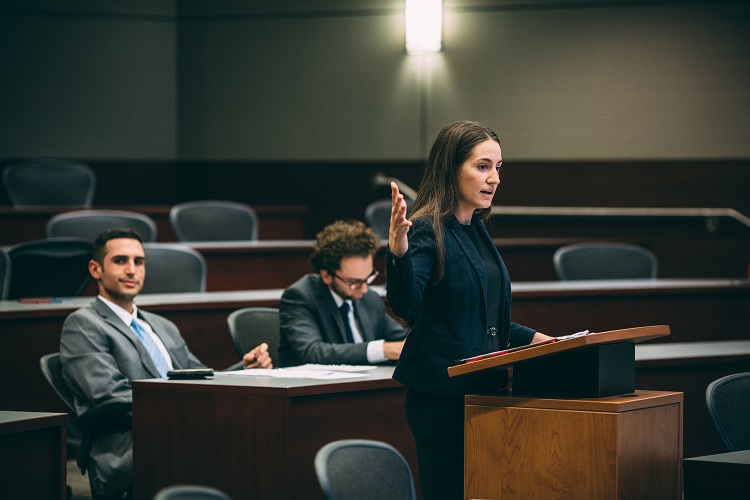 "What I Wish I Knew Before Attending Law School" Event - May 30, 2018
Photo credit: Natalie Ikker