PhD Candidate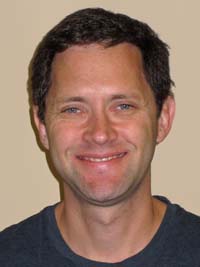 Dissertation and Research
Dissertation and Research

American politics, judicial politics, judicial decisionmaking, political polarization, U.S. Circuit Courts of Appeal, U.S. Supreme Court, judicial legitimacy.

DISSERTATION TITLE: Judicial Decisionmaking Under Institutional Constraint.

DESCRIPTION: Judges, like other actors within the political system, seek to further their policy preferences subject to systemic constraints.  Respecting formal and informal institutional constraints is essential for unelected, life-tenured judges to maintain their claim to legitimacy.  Identifying and defining the contours of such preferences and constraints, however, is far from a clear or obvious task given the unique role judges play in the federal system of government.  

My dissertation explores how judges respond to institutional constraints in several contexts that illuminate the nature of judging, the interaction of the judiciary and the other branches, and the interplay between judicial outputs and legitimacy.  Two chapters look at how appeals court judges exploit an institutional option, dissents from denial of rehearing en banc, to advance their preferences free of the constraints that usually attach to judicial opinions.  These assessments explore the nature of politics in the judicial hierarchy and the scope and causes of polarization among the circuit courts.  Another chapter examines how Supreme Court justices strategically use the norm of precedent citation as a means of bolstering Court legitimacy in contexts where it is most likely to be questioned: when the Court departs from governing case law, when its actions are most salient to the public, and when it invalidates the legislative enactments of the coordinate branches.

COMMITTEE: Gary Jacobson (chair), James Fowler, Samuel Kernell, David Schkade (Rady School of Management), Michael Bailey (Georgetown).